In this week's compilation of pop culture crap, Donald Trump is very proud of himself, something happened to Rupert Everett's face, and celebrate the royal wedding with cat food.
---
1.) Donald Trump is really proud of himself.
You'd think that when Obama finally released his long-form birth certificate, Trump would've been embarrassed for the way he's behaved and the things he's said. Then again, you should never underestimate how delusional the comb-over set can be.
---
G/O Media may get a commission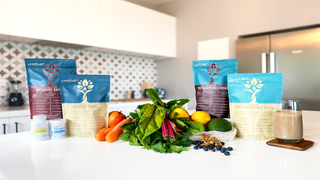 2.) What happened to Rupert Everett?
While providing commentary on TLC for the royal wedding, he looked unrecognizable.
---
3.) Sharon Osbourne was the best royal wedding correspondent.
Working for The Insider all week long, she sat down for high tea at The Dorchester with Piers Morgan where she became disgusted upon hearing Kate and Will's honeymoon plans.
---
4.) Royal wedding cat food.
If a cat food is going to sponsor coverage of the royal wedding with a specially-made ad it only makes sense that the brand be Fancy Feast—for such a fancy occasion, when all the cat ladies are watching the ceremony alone at the break of day.
---
5.) Real fake diamonds!
Just like Diana's and Kate's, except about $599,980 cheaper. And it comes with a box!? Sold.
---
6.) The Countess pisses off a Brit.
The Countess and D.C. Housewife Cat Ommanney joined Andy Cohen for a special royal wedding edition of Watch What Happens last night. But by the end of the episode, Cat had had enough of the Countess' fake nobility.
---
7.) Oprah got new sneakers.
They were custom-made for her by Nike, with her name sewn into the tongue. Like Donald Trump, she was very proud and honored.
---
8.) La Toya will be missed.
---
9.) Easy feet.
For lazy asses.
---
10.) "Is your job total bullshit?"
The tension and undercurrent of hate that these two actresses convey in this 1-800-DENTIST commercial makes for one of the realest frenemy portrayals in TV history.