In this week's compilation of pop culture crap, Tyra's on-stage colonic, Tricia Walsh-Smith's freakout, Jon Gosselin's opinion on Balloon Boy, and more.


1.) Synergy
Jon Gosselin's answer when asked for his thoughts on the Balloon Boy hoax:




We're thinking that Balloon Boy might give the same exact answer when asked for his thoughts on Jon Gosselin wiping out his family's bank account.


2.) Tricia Walsh-Smith threatened to walk off The Insider.
She didn't understand that people were telling her that she is smart.



G/O Media may get a commission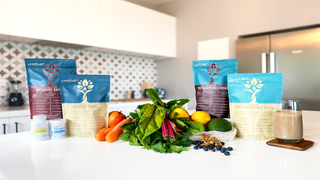 BTW, why does The Insider consider Marla Maples part of "The Real First Wives Club"?

3.) "Tardy for the Party" is based on a true story.



Kim might have another hit on her hands, thanks to Jimmy Kimmel.



4.) A different type of tardy at the party
I love Kim's wasted face.

5.) The best excuse for tardiness
Courtesy of Bridezillas

6.) Spry seniors
Larry King's promo picture for his blog is awesome.

And this week, Elizabeth Taylor took Paris and Prince Jackson to Universal Studios theme park.

7.) Courtney Cox was a menstruation pioneer.



8.) What Al Reynolds is up to now
Musical theater-y things, regurgitating, and not being normal. His words, not mine.



9.) Tyra colonic
Last Friday, Tyra featured a colonic on her stage, which the host claimed was the First! Ever! Televised! Colonic! Except it wasn't. I remember Dave Navarro getting one on his reality show about his marriage to Carmen Electra. Tyra also said that a colonic was "the opposite of diarrhea." In fact, a colonic is the opposite of that. It is diarrhea, and it drips down your leg.



10.) A lesson on life from Judge Judy