In this week's multimedia compilation of pop culture crap, senior citizens visit a strip club, The Insidermakes a desperate connection between Mackenzie Phillips and Michael Jackson, and Behind the Music: Bobby Brown.


1.) Behind the Music: Bobby Brown




Despite the fact that Whitney's comeback album and big interview on Oprah is what's renewed the public's interest in Bobby Brown, none of that was mentioned. In fact, when he did speak of Whitney, he wasn't exactly diplomatic.



They were both fucked up during that marriage. After getting addicted to cocaine and heroin, Bobby says that he doesn't remember an entire five-year block of time.



G/O Media may get a commission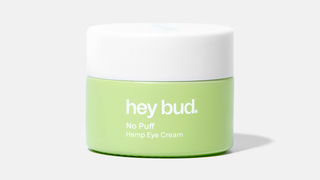 15% off
Hey Bud - No Puff Hemp Eye Cream
2.) Seth MacFarlane dropped the F-bomb live on E!'s Emmys red carpet show.
And the censors were too slow on the uptake to bleep it.



3.) Michael Jackson's illegitimate sister's first-ever TV interview
Joh'Vonnie Jackson, 31, is Joe Jackson's lovechild who was evidently always known about and even invited to a family reunion at Neverland.



4.) In other fucked-up showbiz family news
While on Oprah on Wednesday, Mackenzie Phillips thought this anecdote about Mick Jagger would lighten the mood set by her incest bombshell, but the audience was too freaked out.



5.) Synergy of #3 and #4
The Insider presents Mack and Mike, together, singing a song about addiction…to junk food.



6.) Lara Spencer's spot gets blown up.

7.) Language arts with The Real Housewives of Atlanta
Alternate way of saying "tardy for the party":



Alternate way of saying "STFU":



Alternate way of saying "vagina":



8.) Wendy Williams sucks at American history.



9.) Khloe Kardashian ponders one of life's big questions.



10.) Senior citizens in a strip club
A strip club in Florida offers senior citizens free flu shots and a buffet lunch.



Free food, meds and tits? This guy is probably wondering if he died already, 'cause he's in heaven.