In this week's TV roundup, Tan Mom comes to SNL, Smash gets another dash of adultery, dragons go missing on Game of Thrones and Jennifer Love Hewitt talks about her tits.
---
1.) Daenerys Targaryen and the Case of the Missing Dragons
WHERE ARE THE DRAGONS? SERIOUSLY, WHO THE FUCK TOOK THE DRAGONS?
---
2.) Pawnee has their first ever city councilwoman.
The election came to a close on last night's Parks and Recreation (which did indeed get picked up for a full 5th season) with Leslie Knope sneaking out ahead of Bobby Newport by only 21 votes. In worse news, it looks like lover boy Ben is off to take a job in D.C.
G/O Media may get a commission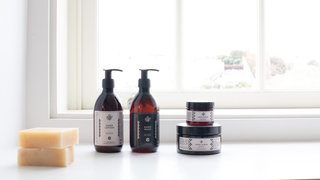 Exfoliate and Hydrate
The Handmade Soap Company
---
3.) Ivy and Dev smash parts on Smash.
Oh, boy. Like Ivy and Karen need another thing to bump heads over. Also, Dev suuuuuuuucks.
---
4.) Rachel wins prom queen on Glee.
Well, Quinn won, but then she decided that Rachel deserved it more and gave the crown to her. Kids, this is not how democracy is meant to work.
---
5.) What does Jennifer Love Hewitt love more than talking about her own boobs?
Trick question: Nothing. Jennifer Love Hewitt loves nothing more than talking about her own boobs.
---
6.) Margaret Cho pops up on 30 Rock.
Blink and you miss it: Margaret Cho as Kim Jong Un.
---
7.) Tan Mom gets Wiig'd on Weekend Update.
Say what you will, I prefer the rawness of Tan Mom: The Original.
---
8.) Hannah's journal brings feelings to the surface on Girls.
Girls started off a little shaky, but is definitely coming into its own. Case in point, Hannah's drawn-on eyebrows is one of the best physical gags I've ever seen.
---
9.) The Life of Kristen Schaal
The Daily Show is a battlefield in the War on Women.
---
10.) Mad Men's Peggy demonstrates the best way to get out of an unwanted phone call.
PIZZA HOUSE.
---