According to a government-funded survey, 1 in 4 men in South Africa admit to committing rape, a result that researcher Professor Rachel Jewkes notes is "shocking, but not unexpected." The survey, Jewkes claims, highlights the male-dominated culture of the country.
"Rape is a crime of a sense of entitlement. It comes from a notion of power," Jewkes says, "I don't think there is a quick fix. If people were concerted about trying to fix it, it would take a generation."
According to the Associated Press, "Nearly 28 percent of men interviewed said they had forced a woman or girl to have sexual intercourse against her will, according to the survey. It said that 14 percent said they had raped a former or current girlfriend; 12 percent said they had raped someone who was not their partner; and 10 percent said they had raped both a stranger and a partner." To add to the horror, 20% of those men also admitted to having the AIDS virus. Almost 50% of those surveyed admitted to raping on more than one occasion.
Jewkes attributes the findings to a male-dominated culture that has made such practices both normal and perfectly acceptable: ""We know that we have a higher prevalence of rape in South Africa than there is in other countries," she says, "And it's partly rooted in our incredibly disturbed past and the way that South African men over the centuries have been socialised into forms of masculinity that are predicated on the idea of being strong and tough and the use of force to assert dominance and control over women, as well as other men."
The South African government, which has been criticized for failing to take proactive measures to stop the rape epidemic, is perhaps not the best place to look for understanding and support: President Jacob Zuma, elected earlier this year, was acquitted from his own rape trial in 2006 after telling "the court that the woman had dressed provocatively, in a traditional wrap-around kanga, and that it was against Zulu culture for a man to leave a sexually aroused woman unsatisfied." Zuma has since set up a "new ministry to promote women's and children's rights," but its hard to be too optimistic about a ministry for women's rights set up by a man who made such victim-blaming statements during his own rape trial.
G/O Media may get a commission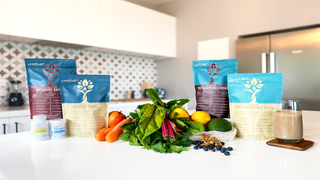 "The absolute imperative is we have to change the underlying social attitudes that in a way have created a norm that coercing women into sex is on some level acceptable," says Jewkes. One wonders, in the face of such horrifying statistics, how long it will take for those underlying social attitudes to finally start to change.
South Africa's Rape Crisis [Time]
South African Rape Survey Shock [BBC]
Survey: 1 In 4 S. African Men Admit To Rape [MSNBC]