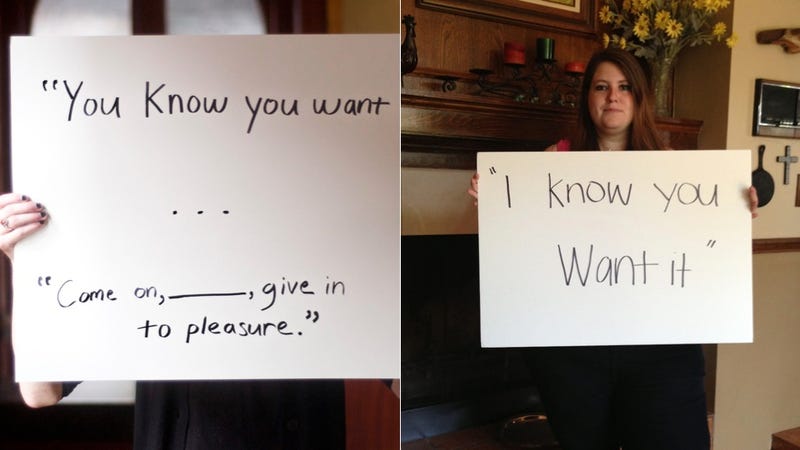 Robin Thicke's "Blurred Lines" lyrics seem less ambiguous — and 100x more disturbing — when juxtaposed with verified rapist rhetoric.
Confession: sometimes I issue media blackouts to my own brain. There's so much to read, care about and feel outraged over that I have to filter some of it out; past examples include Skrillex (although I educated myself after Spring Breakers) and Today Show drama. (I think Ann Curry cried?)
Until today, I didn't know or care much about "Blurred Lines." I listened to the song and watched the video and 100% understood why people were upset, but didn't feel like it was notably egregious. There are so many songs with problematic sexual politics — Flavorwire has a great breakdown, from Snoop Dogg's "Ain't No Fun (If the Homies Can't Have None)" to The Crystals' "He Hit Me (And It Felt Like a Kiss)" — "Blurred Lines" seemed like just another example.
But then I read this Sociological Images post that contrasts Thicke's lyrics with images from Project Unbreakable, a project that features sexual assault survivors holding handwritten posters with their attackers' most memorably abhorrent words. (It's also founded by Jezebel 25er Grace Brown!) It's next to impossible to tell the difference between catchy lyrics and rapist one-liners.