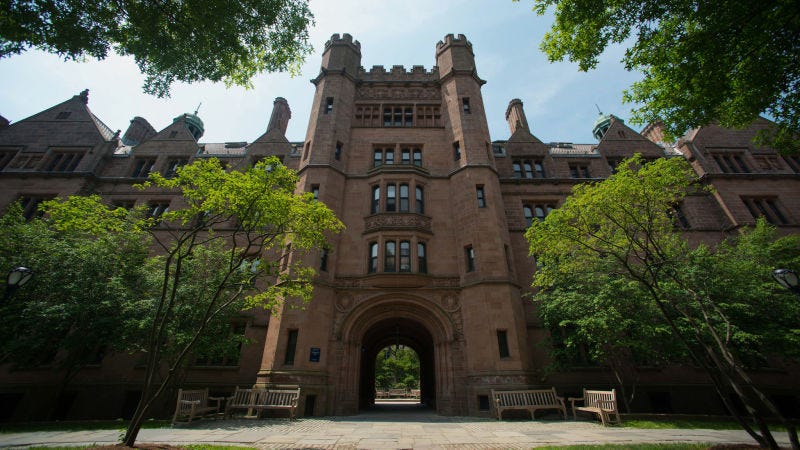 On Tuesday afternooon, Yale University's chapter of the Sigma Alpha Epsilon fraternity announced that it would dissociate from its national organization and would henceforth be known as "Leo," reports the Yale Daily News.
In an email sent to the national organization, president Grant Mueller explained that it had made plans to disaffiliate even before the chapter was beset by claims of racism and sexism—instead, the group felt that the college could provide various resources better than SAE's national headquarters.
"The incidents were definitely one of the focal points at the start of the conversation, but they were not a determining factor," Mueller said, according to the Daily News.
The main incident in question involved several SAE brothers allegedly barring black female students from entering a party, claiming that admittance was on a "white girls only basis." The fraternity is also subject to a number of campus sanctions after it was found to have violated the university's policies on sexual misconduct—two students allegedly made inappropriate comments about a female students at a chapter event. These sanctions will remain in effect until August 2016.