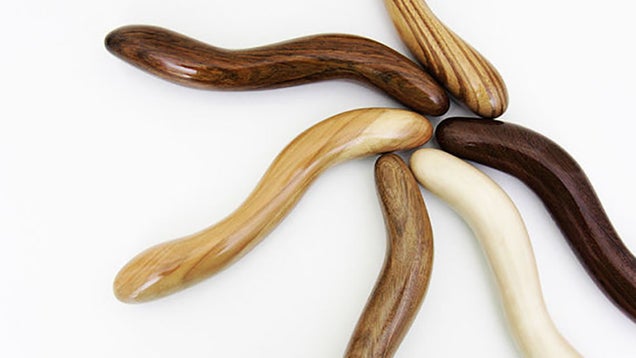 S
This is a legitimate question (not asking for a friend!) because if experimenting with wood (ha!) is something you've been interested it, there's a new company that's making wooden sex toys that are both attractive and (potentially) safe to use. (Although I don't know if the "going back to basics" movement should apply to sex toys; Silicone FTW.)
DeeLeeDoo—god, that sounds so friendly—is currently offering their wares on Etsy, where a single sex toy/legitimate art object can be purchased for between $70-140.
From creator Iris Trstenjak's description:
When designing a sex toy, materials are an essential ingredient. Wood, along with all of its unique qualities was an obvious choice. With proper woodwork and a delicate finish it turns into an all natural sex toy, which will last you a lifetime.

I aspire not only to design elegant, all natural sex toys but also to make them into distinct, artistic and personable bedroom accessories. I want to destigmatize and turn them into objects, which can be displayed as well as enjoyed. Sensual, erotic and natural.
Only one question: Are they guaranteed splinter-free?
Image via Etsy.