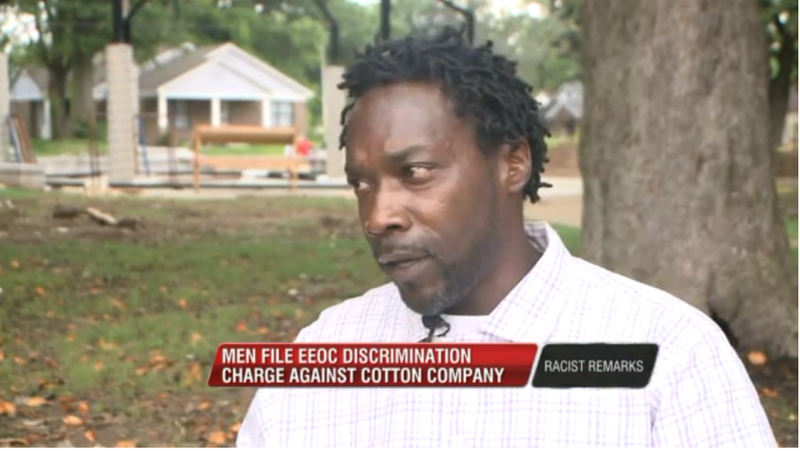 A black worker at a cotton gin in Tennessee was so fed up with a racist boss, he used his phone to record proof of the abuse.
According to WREG, Marrio Mangrum and Antonio Harris, who are both black, said they dealt with racist taunts and comments daily at the Atkinson Cotton Warehouse. They said their supervisor referred to black workers as "monkeys." Mangrum said the man told him to "think like a white man."
Harris said he finally had enough and used his phone to record a particularly heinous conversation with the supervisor, in which he was told a water fountain was for "white people only:"