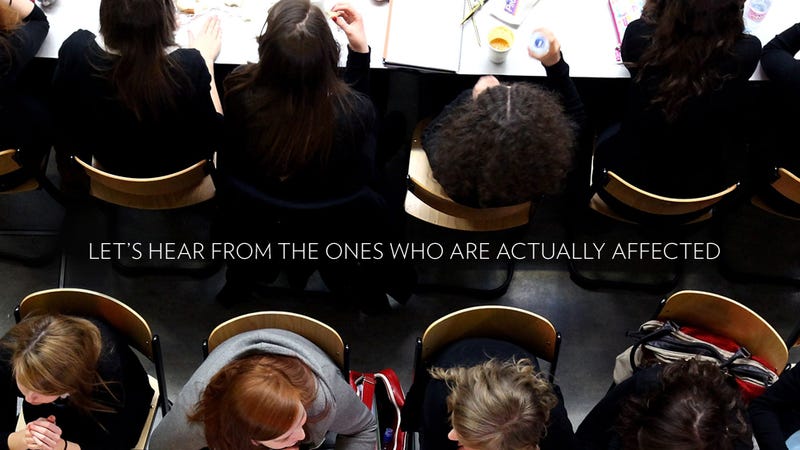 Lots of important adults — judges, doctors, the POTUS himself — have fervent opinions on whether the morning-after pill should be available to girls of all ages without a prescription and point-of-sale or age restrictions, yet no one ever asks teenagers themselves what they think. So we did.
We're dizzy from trying to keep up with the back-and-forth controversy over whether everyone should be able to easily purchase emergency contraception. (Perhaps we should take some aspirin to ease the headache? Oh, wait, research demonstrates that aspirin is more dangerous than the oh-so-contentious morning-after pill.)
A brief summary of the extremely complicated saga: the Food and Drug Administration originally approved the unrestricted sale of emergency contraception for women and girls of all ages in 2011, but HHS Secretary Kathleen Sebelius blocked the decision because she was concerned about younger girls having access to the super-safe medication. (Obama publicly supported Sebelius's decision, "as a father of two daughters." Ugh.) Women's health groups sued, and federal judge (and super sassy, super quotable hero) Edward Korman ruled last month that all levonorgestrel-based emergency contraceptives should be made available over-the-counter without restrictions. The FDA approved Plan B One-Step to be available with ID to anyone 15 and older soon after (Obama said he was "comfortable" with that decision, ugh 2.0), then sneakily filed an appeal against Korman's decision. The (very pissed-off) judge denied the government's request to stay his order pending an appeal to the 2nd Circuit Court of Appeals, which the Obama administration filed at the last minute on Monday. Now, the Center for Reproductive Rights has until May 20th to respond before the 2nd U.S. Circuit Court of Appeals makes a decision.