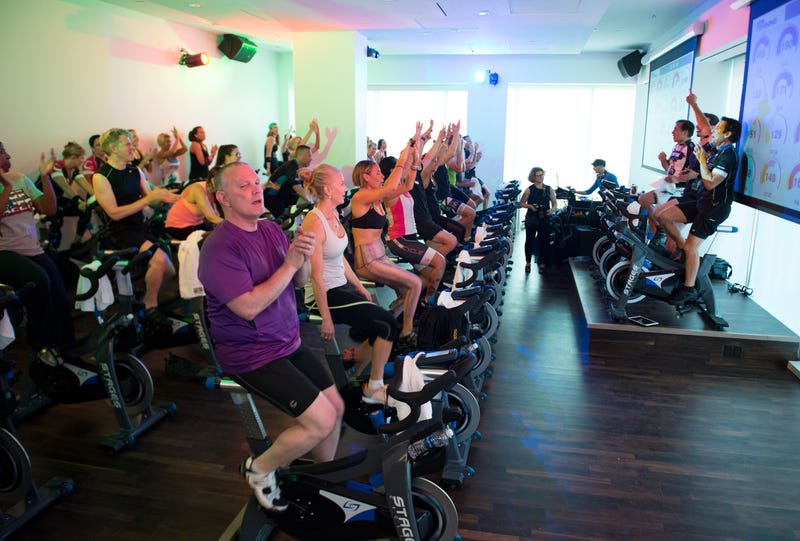 I never quite understood the appeal of SoulCycle because my strong preference is to work out in a quiet, well-lit environment where no one is allowed to judge me. Also, while I know it's a relatively harmless stationary bike cult, it always sounded to me like a place you go to have your soul ripped out of your body for cleaning. But the story I'm about to tell you is my biggest SoulCylce deterrent to date.

In January of 2016, Donna Wood says she attended a SoulCycle class while vacationing with her husband in Beverly Hills. She claims that during this class she impaled her leg while dismounting a bike; the blaring workout music drowned out her screams.
A lawsuit Wood filed with the Manhattan Supreme Court on Thursday (SoulCycle is based in New York), claims that her right leg was skewered by a sharp support beam: "She was left dangling by her right leg, which she could not dislodge. Though she screamed for assistance, because the class was in cool down mode and music was still playing loudly and the room still dark, she was not heard or seen for several minutes." A copy of the lawsuit was obtained by the New York Daily News.