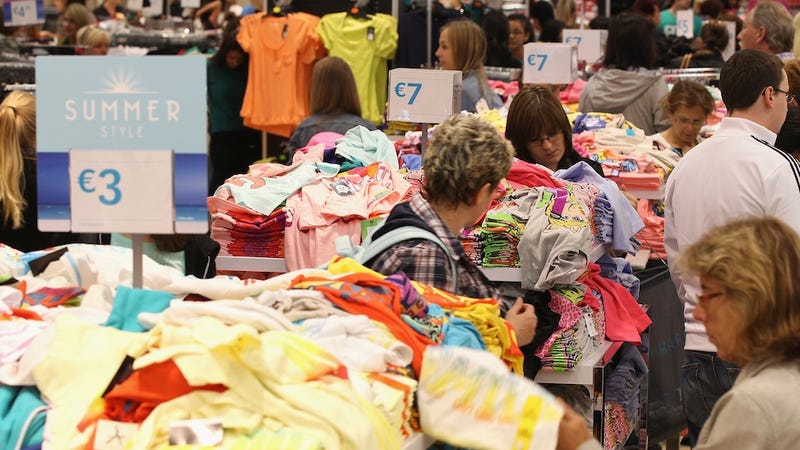 While looking for a washing instructions label in her new dress, a woman in Wales discovered a disturbing message: an extra tag had been sewn in, bearing the message "Forced to work exhausting hours."
"To be honest I've never really thought much about how the clothes are made," she told the South Wales Evening Post. "But this really made me think about how we get our cheap fashion... I dread to think that my summer top may be made by some exhausted person toiling away for hours in some sweatshop abroad."
As Véronique Hyland notes at The Cut, the dress in question — which cost around $10 — comes from Primark, a company that previously admitted to producing some of its garments in Bangladesh's Rana Plaza factory. In 2013, 1,135 garment workers died in an entirely-preventable collapse there, igniting protests over the abysmal working conditions in which much of our inexpensive clothing is created.