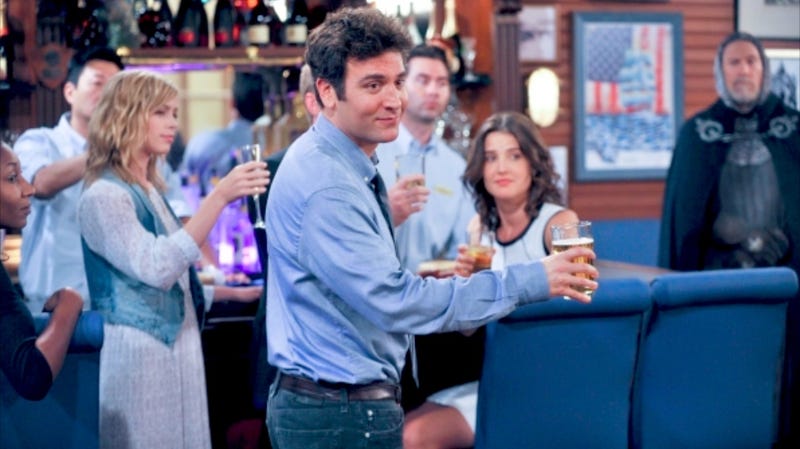 CBS's How I Met Your Mother has finally, finally allowed Ted to meet the mother of his children, as the final season of the show wraps up. That's just in time to announce that they might be doing a spin-off "that would follow a woman on a similar quest to find the father of her children," reports The Hollywood Reporter. Oh, here we go again.
According to THR, the spinoff wouldn't feature any of the current HIMYM cast (say goodbye to Barney) but it would be produced by the current executive producers and creators of the show, plus Emily Spivey, who brought us the sadly cancelled Up All Night:
The new take would include a similar set of friends, potentially glimpsed in the parent series' (no pun intended) finale, and major set piece MacLaren's Pub may even be employed as a hangout.
What do we think about the prospect of a female-driven How I Met Your Mother? Well, it sounds a little bit like every show about a woman ever, in which the main character's impetus for existing is always to find a mate and live happily ever after. The real interesting/annoying thing about Ted, depending on your perspective, was that he was a man who acted like a woman. He was so dedicated to finding his one true love, despite all his "slutty" adventures, that he often came off as cloying and desperate. Those are two behaviors that wouldn't be allowed for whatever female character replaced Ted in the role of person seeking their perfect person. It was often hard to find Ted likable; it'd be even harder for an audience to learn to like a woman as frustratingly obsessive about finding her mate as he was.