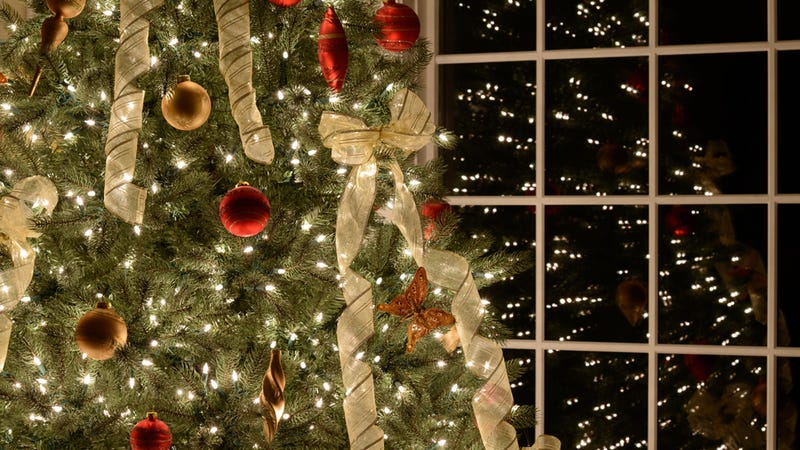 Perhaps while sitting in front of the fire with a hot cup of cocoa, perusing her Christmas decorating options, a woman named Gail emailed us with an important holiday query.
Can we ever! Up until reading this email from Gail, I had assumed that every human who celebrated Christmas, religiously or culturally, understood that using colored lights meant they were a heathen dropped on Planet Earth to test my patience. For the only true Christmas lights are found on a strand of white lights.
Even without a tree, white lights are entirely superior beast to their bastard cousin, the multicolored light strand. White lights give off a soft glow that demands the age-old mantra, "Everyone looks better in the dark," be updated to "Everyone looks better when lit by white Christmas lights." There is a reason college students, who are otherwise idiots about decor, use white light strands to decorate their barren dorm rooms: they set an automatic mood of peace and tranquility.