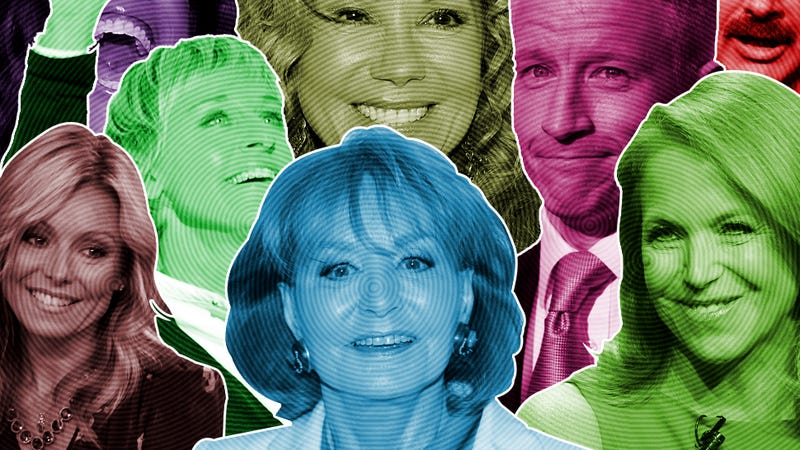 It's difficult for many of us to survive in this post-Oprah world. She's been relegated to a channel only our grandparents – who were coerced into their extra-super-duper cable package – receive. She's not telling us how to live our lives the way she used to. Since abandoning the common folk to preside over a new kingdom, Oprah left a hole in the chain of power that seemingly thousands have desperately tried to fill. The good thing is that there are so many of people eagerly stepping up to tell women exactly how to live their lives. It has truly never been a better time to be a middle-aged white woman because there are so many middle-aged white women out there to tell you how to do it.
If you like filling your mind with mindless drivel around mid-morning, you'll like The View
The View is the wacky behemoth of morning group talk shows. Created by Barbara Walters because she "always wanted to do a show with women of different generations, backgrounds and views…And in a perfect world, I'd get to join the group whenever I wanted," the panel of ladies sitting around a table became a model that has not yet managed to be duplicated in the same way. While The View might appear to be far trashier now than it was when it began, it was truly only Meredith Vieira and Walters who held it up to any sort of standard. It follows a traditional organizational pattern, but the true devotion by the rotating panel of women to blabbing about "Hot Topics" at the beginning of every episode is what has truly allowed some of the most ridiculous, ill-informed and nonsensical things to be passed off as "information" on television.
If you're into lesbians and irrationally despise Leah Remini, you should watch The Talk
The Talk was a clear View ripoff from the get-go, but with edge; in one season premiere, the women went "make-up free." It sort of felt like the show was some sort of gift to moderator Julie Chen, whose husband Leslie Moonves is the head of CBS, but The Talk was actually created by Sara Gilbert, a weird switch from her days on Roseanne. They like to do craaaZyy things like watch the Casey Anthony verdict live and have the audience see their reactions. Stunning performances, even now that former Scientologist Leah Remini was fired.