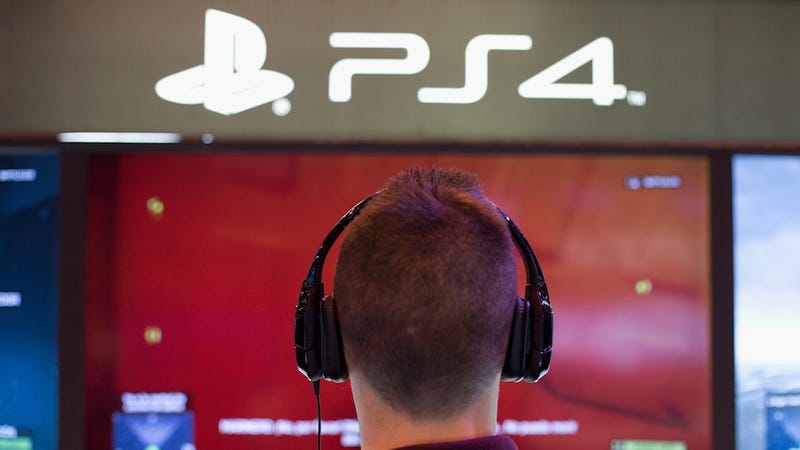 As if gaming didn't already face a perception problem: The PlayStation 4 is practically brand new, and Game Revolution reports that someone has already used it for what appears to be a non-consensual broadcast of his naked wife.
A bit of background: One of the PS4's games is Playroom, a free virtual-reality title that uses the console's camera to do things like fill your room with robots. Because the console also allows you to livestream your gameplay via something called Twitch TV, you can basically just broadcast whatever's happening in your living room.
You can guess where this is headed: towards adult content, and at warp speed. Sure, there are benign and even entertaining off-label applications, like the Washington State couple who've started up their own talk show about gaming. But it was probably just a matter of time before some users got weird and/or naked.
Unfortunately, it's begun in the most horrifying way possible. Game Revolution reports on the actions of user "Darckobra":
He and his wife sat on a couch drinking, and drinking, and drinking. Eventually, the wife passed out. So the man did what any man deserving of divorce papers would do: he showed the internet some breast — and not his own. Yes, live on Twitch TV, via The Playroom on PS4, a man lifted up his unconscious wife's shirt and exposed her breast. After 15 or 16 post-boob minutes, the channel went dark briefly; upon its return, the wife was completely naked, presumably stripped by the husband.
Twitch TV has already shut down his channel, citing "terms of service violations," and issued a string of tweets about cracking down on non-gaming content.