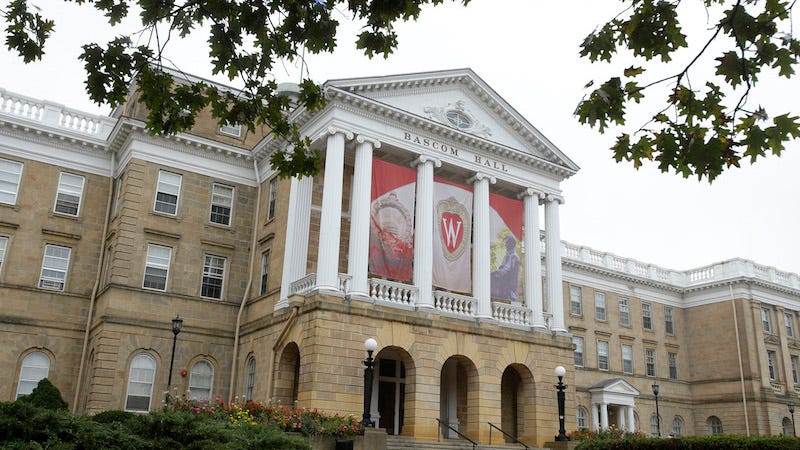 The University of Wisconsin-Madison has suspended the school's chapter of Sigma Alpha Epsilon (SAE) after a member complained to the university about a pattern of bigoted behavior.

In March, the student complained to Wisconsin's committee on student affairs, alleging that fellow SAEs had pulled his hair and called him a racial slur. He also said that the behavior represented a pattern of racial, anti-gay and anti-Semitic behavior within the fraternity over the past year. The Washington Post reports:
The first was at a Halloween party in 2014, when, the student, said a fraternity member called him a racial slur and choked him for about five seconds until other members stepped in. Fraternity leaders said that they did not know there was a racial element but that the student, who has since graduated, was disciplined by the chapter.
In March 2015, a brother ran down the street yelling racial slurs; that member was suspended from the fraternity, but according to the student, he continued to socialize in the fraternity house. The student who brought the complaints to the university said that, even after the incident, he witnessed members continually use racially charged language, as well as anti-Semitic language. He also said that brothers routinely ignored his objections to their behavior. The student also said that one member sang songs with a racial slur (that member denied that he had done so).
In December of 2015, the Wisconsin chapter was required to undergo training as part of SAE's "national initiative to eliminate racist acts." That year, the University of Oklahoma's SAE chapter garnered national notoriety after a video of them joyfully singing "There will never be a nigger in SAE," went viral. After the video circulated, it became apparent that the problem wasn't limited to a single chapter; Oklahoma SAE's learned the song at a "national leadership cruise," some four years prior. In a 2015 piece here at Jezebel, Kate Dries noted that SAE has a long and troubled history with racism.