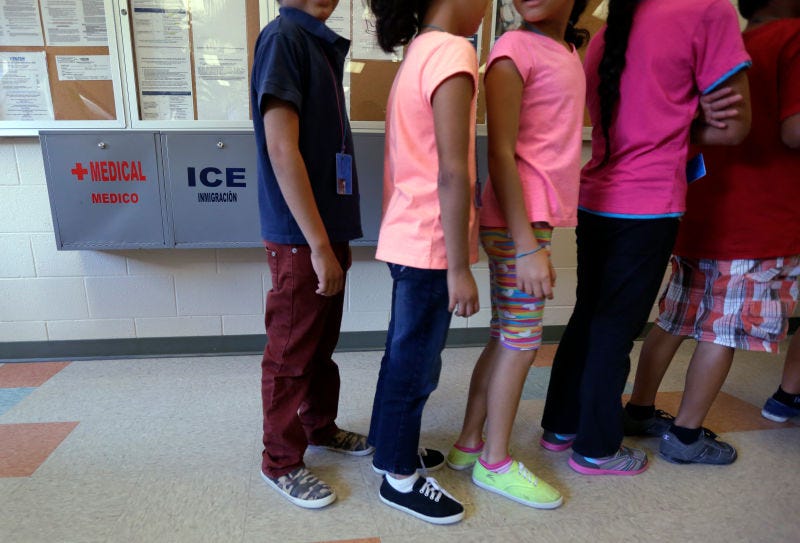 The Department of Homeland Security is considering a measure that would separate women and children crossing illegally into the United States from Mexico, according to three government officials who spoke to Reuters.

The change in policy would allow the government to keep parents in detention while awaiting asylum hearings, while their children would be put into protective custody with the Department of Health and Human Services (a form of detention the department refers to as the "least restrictive setting," whatever that means). Prolonged detention of children is currently forbidden by a federal appeals court ruling, and families are generally released from detention as they await the results of the asylum process.
According to the Reuters article, published Saturday, the proposal, if ratified, would act as a deterrent for mothers hoping to bring their children to the US, or so officials says. The DHS also cited migrant safety concerns among their reasons for considering the measure, in a statement to Reuters, saying, "The journey north is a dangerous one where children—brought by parents, relatives or smugglers—are often exploited, abused or may even lose their lives." To this I'd add that they might soon face an increased danger of being separated from their loved ones and jailed.