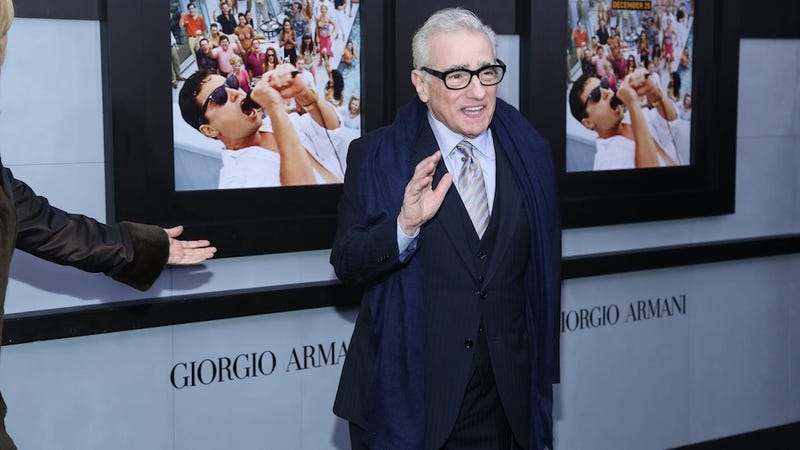 On its face, Martin Scorsese's open letter to his 14-year-old daughter Francesca is a sweet, if random one. He wants his daughter to derive joy from cinema just like he did, and maybe, even make a career of it. Too bad that when he lists the directors that are shaping cinema today, he neglects to mention a single woman. In a letter to his daughter.
Here is the letter's offending paragraph:
I don't want to repeat what has been said and written by so many others before me, about all the changes in the business, and I'm heartened by the exceptions to the overall trend in moviemaking – Wes Anderson, Richard Linklater, David Fincher, Alexander Payne, the Coen Brothers, James Gray and Paul Thomas Anderson are all managing to get pictures made, and Paul not only got The Master made in 70mm, he even got it shown that way in a few cities. Anyone who cares about cinema should be thankful.
The irony, right? And as Flavorwire's Michelle Dean points out, Scorsese has even supported female directors before, executive producing Allison Anders' Grace Of My Heart.
But if little Francesca were to get into film or television directing someday, would her path be easy? Sure, she has a leg up in the nepotism department, but if she were just some ordinary girl, would it be possible for her to build an illustrious Hollywood directing career?
If current coverage and past Jezebel posts are any guide, then no. We've been talking about the lack of women directors since 2009, and in 2013, there were still 1 working woman director for every 15.24 male ones. Jane Campion, who was just named as head of the Cannes' Film Festival's 2014 jury, is the only female director to win the Palme D'Or, and has spoken out about how festivals like Cannes could more easily recognize women directors, if more films with women at the helm were actually financed.