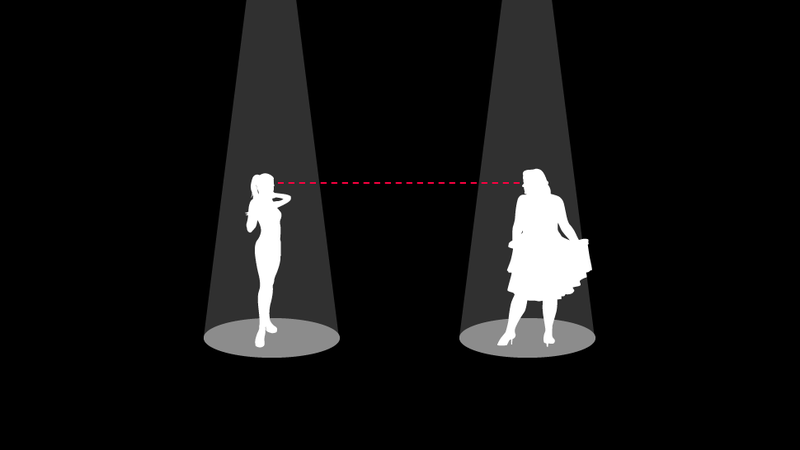 Let's just get this out of the way right up front, everyone: Don't tell thin women to eat a cheeseburger. Don't tell fat women to put down the fork. Don't tell underweight men to bulk up. Don't tell women with facial hair to wax, don't tell uncircumcised men they're gross, don't tell muscular women to go easy on the dead-lift, don't tell dark-skinned women to bleach their vaginas, don't tell black women to relax their hair, don't tell flat-chested women to get breast implants, don't tell "apple-shaped" women what's "flattering," don't tell mothers to hide their stretch marks, and don't tell people whose toes you don't approve of not to wear flip-flops. And so on, etc, etc, in every iteration until the mountains crumble to the sea. Basically, just go ahead and CEASE telling other human beings what they "should" and "shouldn't" do with their bodies unless a) you are their doctor, or b) SOMEBODY GODDAMN ASKED YOU.
Now, that said, I want to talk about the concept of "skinny-shaming," because it's been coming up a lot lately and I know this conversation causes a ton of pain for people of all sizes. Case in point: Yesterday, the Daily Beast ran an op-ed by one Emma Woolf, who argues:
Okay, Emma. The simplest answer to "Why can't I be slim and proud?" is "You can." (And, judging by the rest of Woolf's article, "You obviously are.") Of course it's okay for women to be slim and proud. Every aspect of "Western" culture—which increasingly pervades and dominates global culture—demands and validates female thinness to the exclusion of nearly every other attribute. Are certain women mocked and criticized for being "too thin"? Absolutely. And to those women I say, I sympathize with you so, so hard. I know exactly what it feels like to be mocked because of your size—and how much more it stings when you feel like your size is, for whatever reason and to whatever extent, out of your hands. The way we talk about women's bodies is fucking bullshit and I will not stand for it full-stop.
I challenge the misguided cruelty of "real women have curves" every time I hear it said, or even hinted at. I've written many, many articles about the way our culture turns women's bodies from physical tools into aesthetic baubles. I've written about how older women essentially age out of their humanity. I've criticized the fact that the purity myth makes women's worth contingent on their compliance. I've literally made promoting the idea that women's bodies are our own into a full-time job. I do a lot of work on behalf of body acceptance for all women. Is it so much to ask that women of all sizes do the same for fat women?