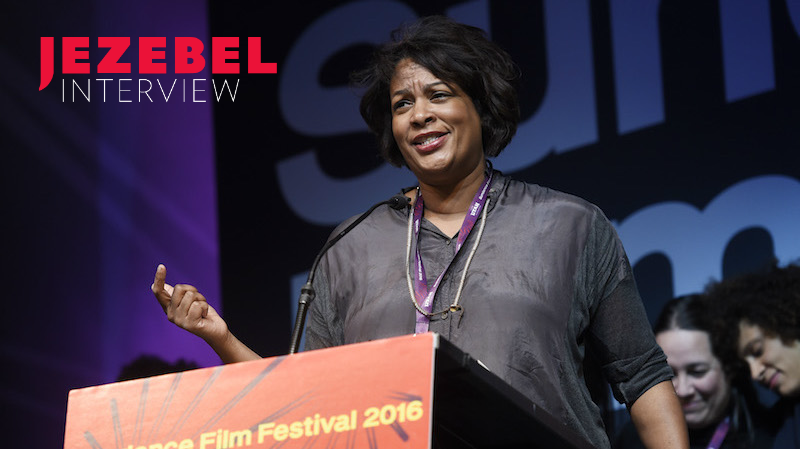 With the Supreme Court's decision to hear a challenge to Texas's HB2, an omnibus bill aimed at regulating abortion providers out of existence, Dawn Porter's new documentary, Trapped, is an essential examination of dwindling abortion rights in the South. The documentary, which recently won Sundance's Special Jury Award for Social Impact Filmmaking, outlines the challenges faced by clinics and providers, primarily in Texas, Alabama, and Georgia, in the era of TRAP laws.

Porter follows clinic owners and doctors, among them Amy Hagstrom Miller, the CEO of Whole Woman's Health; June Ayers, the owner of a clinic in Montgomery, Alabama; and Gloria Gray, a defiant clinic owner in Tuscaloosa who has a penchant for Louis Vuitton handbags and bumper stickers that read, "May your child grow up to be a gay abortion doctor."
(That bumper sticker is a comical reference to Willie J. Parker, the only doctor who performs abortions in Mississippi, a man who has returned to his native South to offer much-needed services despite legislative and personal intimidation.)
Trapped takes the perspective of clinic owners, doctors, and patients; it's a relentlessly emotional look into how TRAP laws have hindered access to reproductive health—especially among women of color—and the often harrowing consequences of having these services impeded. In the film, health workers cry while they recount turning away teenage rape victims who are past the law's 20-week cutoff and share stories of women so desperate they ask for advice on how to self-abort (John Oliver used highlights of the documentary in his recent report on TRAP laws).