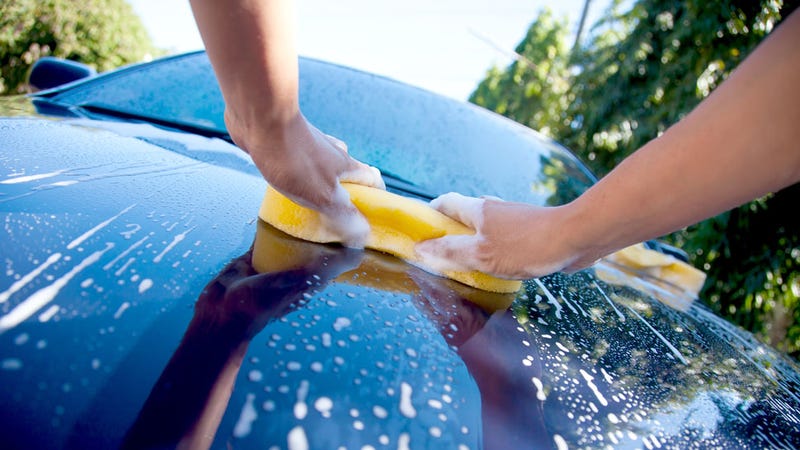 Year of the Clean Person is our guided yearlong cleaning and organizing project; its focus is on tackling areas or tasks that are often overlooked in daily or weekly cleaning sprees and can be overwhelming when it comes time to rassle them back under control. This month, we'll be gearing up for summer road trips by cleaning our cars.
Who here is going on a road trip this summer?! Well tell us about it! Where are you going, what route are you taking, what do you hope/plan to see along the way?
I love a road trip, and I also love washing cars, and I bet a lot of you do too. Which is why in June, our Year of the Clean Person project is to clean up and out our cars in anticipation of all those great summer road trips we have planned.
If you, like me, don't have a car this is a good month to catch up on any of the previous YoCP projects or just take a break from all the hard work you've been doing and kick back with a nice rum drink. I mean, you're not driving so go ahead! (As an aside, if you do have catching up to do please don't sweat it. I'm still working on my bathroom, and that was our April project. It happens.)