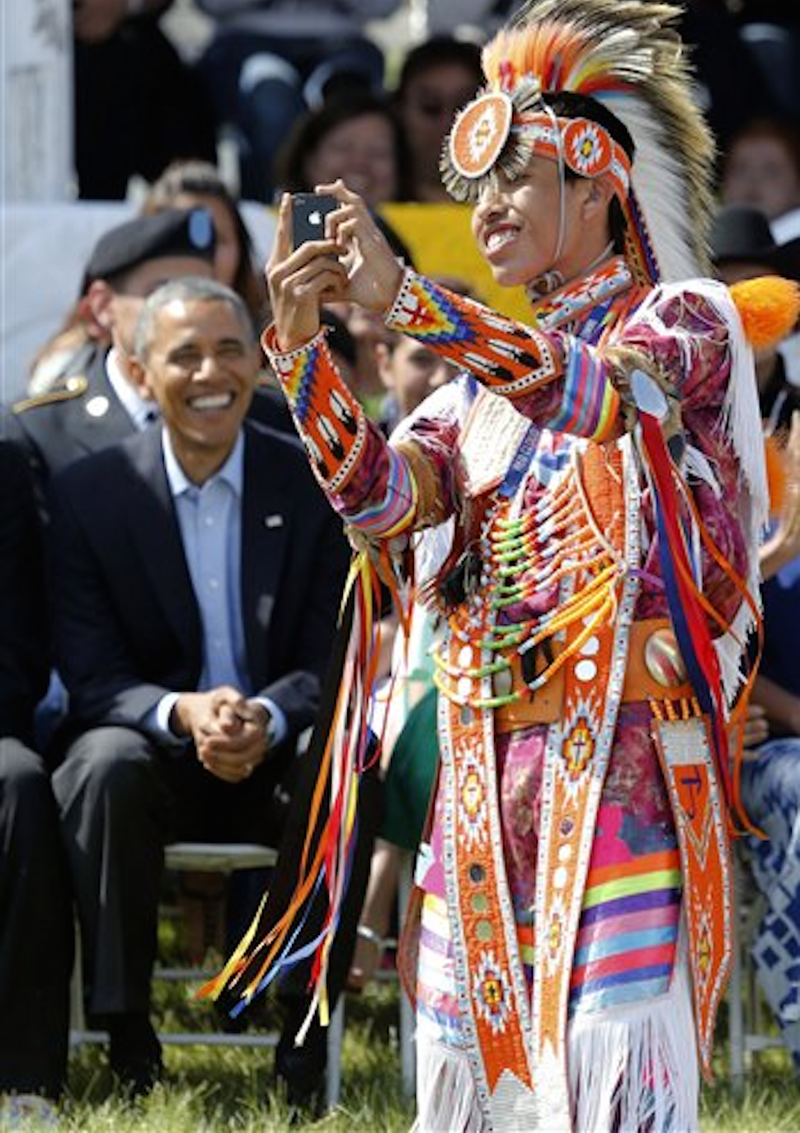 The POTUS and FLOTUS went up to the Standing Rock Sioux Reservation in North Dakota and South Dakota yesterday, where they partook in cultural celebrations and chatted with tribal youth and others about growing up on a reservation and other challenges the community faces. This is the first time President Obama has visited Indian Country since 2008 and the third time a US president has visited in nearly 80 years.
Also, pretty cute:
Oh, Lovely -> President & First Lady at the Cannon Ball Powwow Grounds on the Standing Rock Sioux Reservation pic.twitter.com/ainAzhPPND

— TheObamaDiary.com (@TheObamaDiary) June 13, 2014

Image via Twitter.