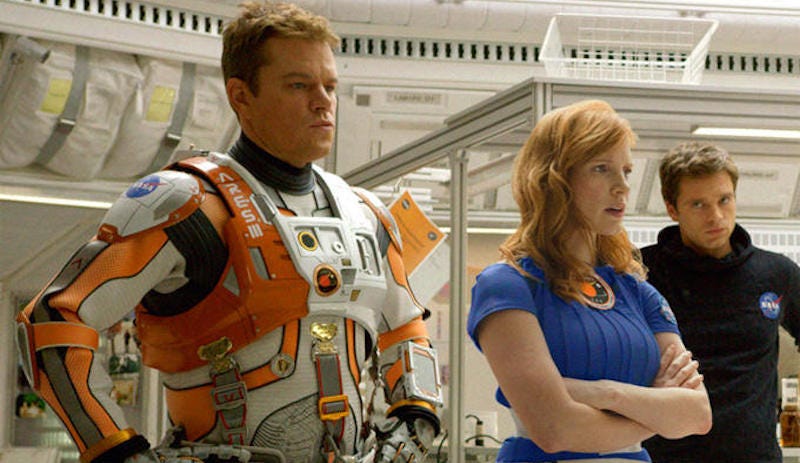 The creators of The Martian are being criticized for casting non-Asian actors in roles that were originally Asian in the book.
In Ridley Scott's The Martian, Mackenzie Davis (a white actress) plays scientist Mindy Park, who's Korean-American in the book from which the film is adapted, while Chiwetel Ejiofor (a black actor) plays a NASA director whose original character is Asian Indian.
Members of the Media Action Network for Asian Americans have an issue with both castings and consider it a sign of an ongoing lack of consideration for Asian actors. Previously, Aloha caught backlash when Emma Stone was bafflingly cast as a half-Asian character.