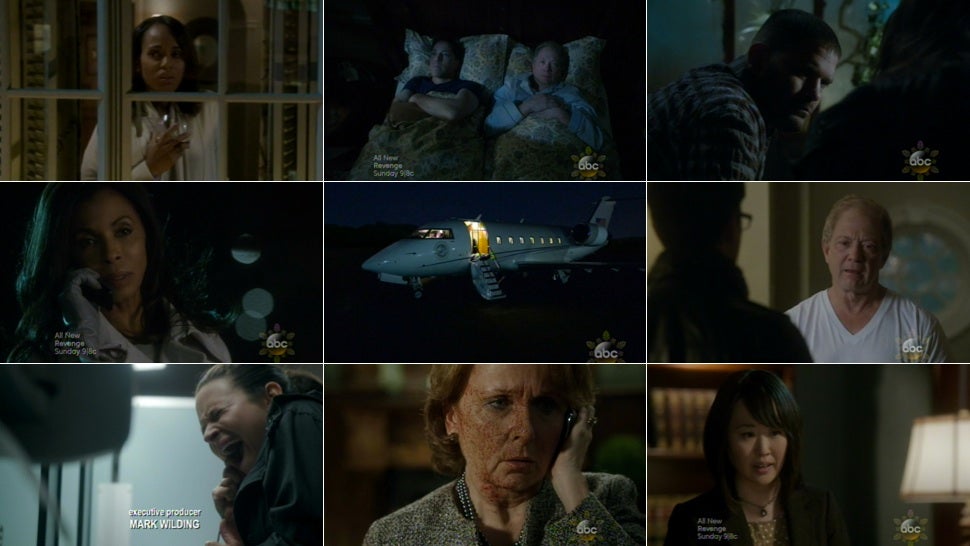 S
Basically, the entire hour was oh my god are you fucking kidding me. But let's just look at a few key scenes.
1. The devil got inside Sally so she stabbed the hell out of her cheating gay husband.
Additional WTF OMG: When they stitched up homeboy's back.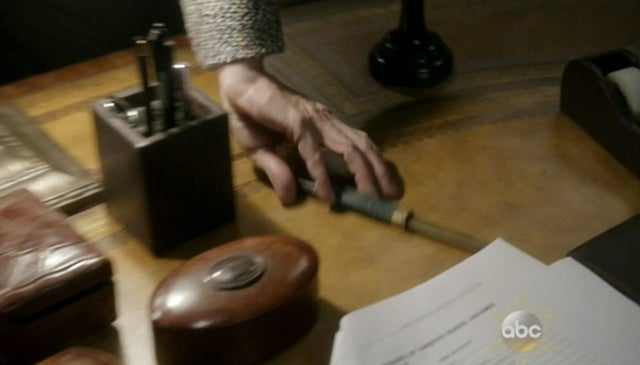 S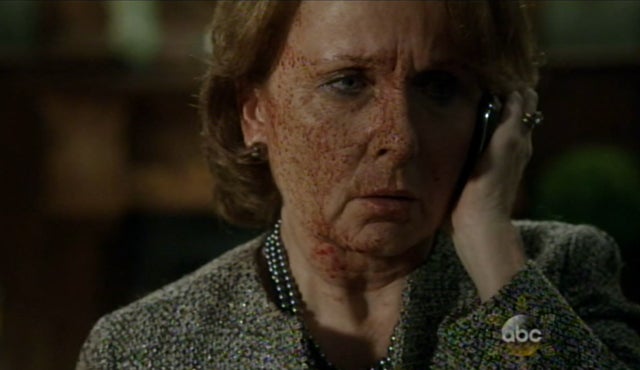 S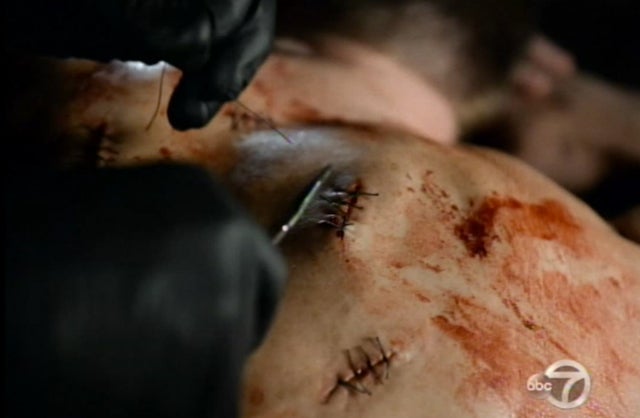 S
2. Quinn picked a tracker out of her tooth and flushed it down the damn toilet.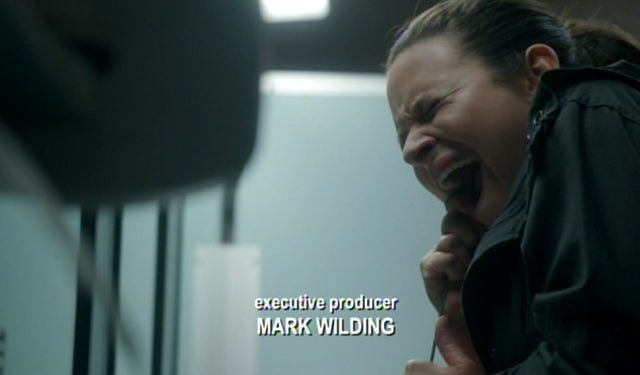 S
3. "I'm screwing her, you know."
4. "You are a BOY."
"About the way she tastes?" WHAT. Fitz done did it now. No redemption for that idiot. But Papa Pope tore him down spectacularly. Rained down like a shower of bombs. "You are a boy." "You haven't had to work for anything." "I am actually quite literally above your pay grade." "You love that she is a door marked exit." Good stuff. Meanwhile: Give Joe Morton all the awards. Just place them outside of his door and cancel the award shows.
5. "If it wasn't for Olivia I would have peeled off all of your skin."
Yikes. Never get on Huck's bad side. HUCK SMASH. "You're not a gladiator anymore."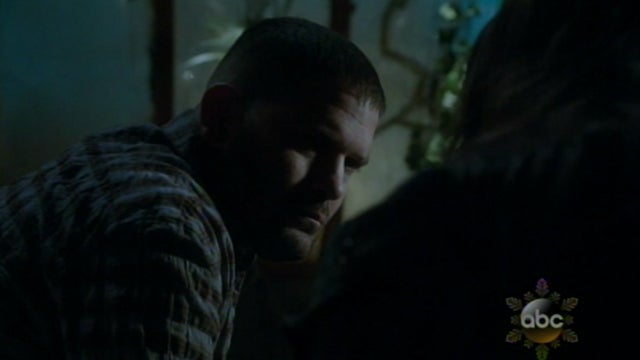 S
6. "I'm standing here afraid and in my underwear and without my soul asking you what happens now."
Cyrus and James are one of those couples dealing with quite a few issues. As The New Yorker's Emily Nussbaum pointed out on Twitter, Cyrus was basically acting out a scene from Notting Hill.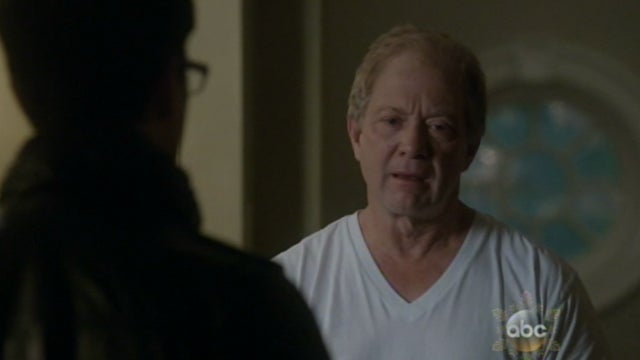 S
I'm just a boy. Standing in front of boy. Asking him to be okay with evil.

— emilynussbaum (@emilynussbaum) December 13, 2013
7. Corpses on a plane
Like Snakes On A Plane except Mama Pope shoots all the snakes in the head and the snakes are friendly neighborhood aircraft crew members.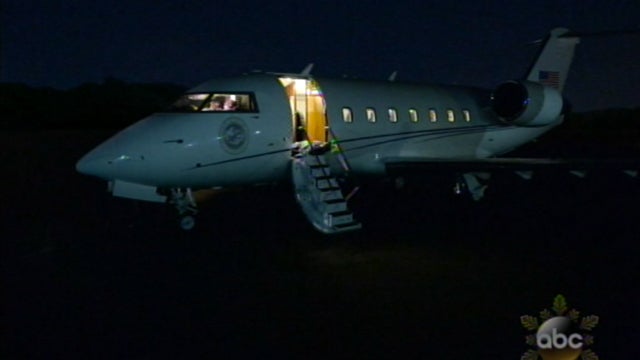 S
8. This nice young coder who is listening to secret government calls
Surprise!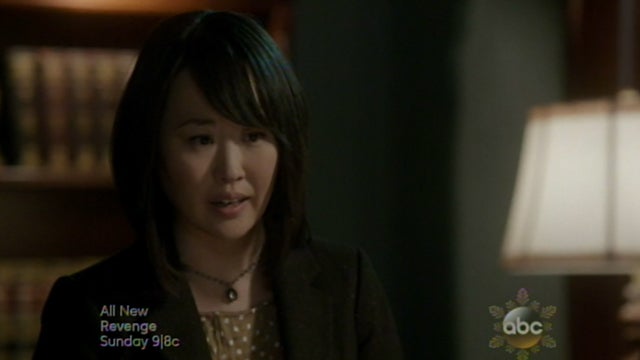 S
9. COMMAND JAKE
"Sorry you didn't get the memo."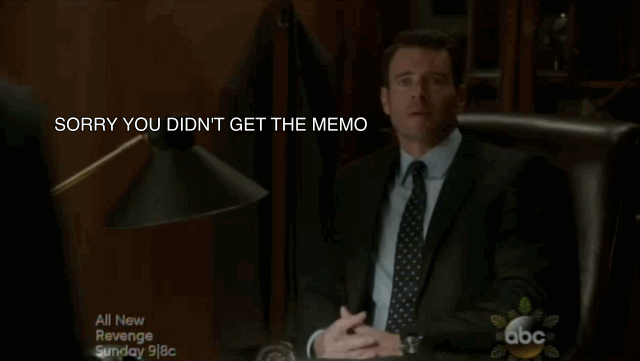 S
10. Mama Pope's fierce coat and gorgeous gloves.
She fit in some time to shop after she murdered a bunch of people.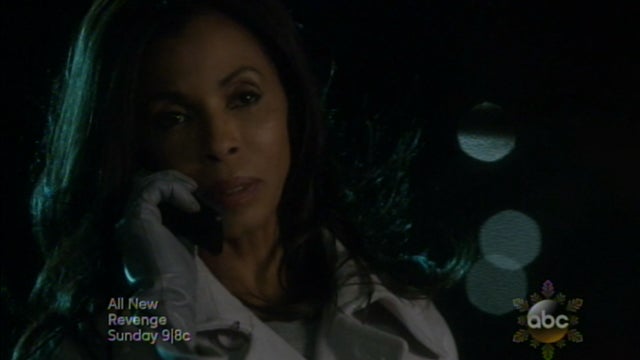 S
BONUS: THIS BED AND THESE SHEETS
And these poor fools. And the looks on their faces. "Press secretary."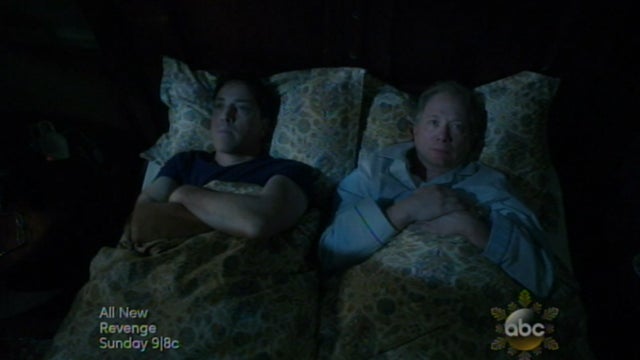 S
No new episodes until February, guys. How will you fill the hole in your week?