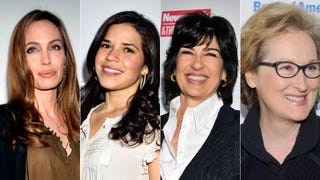 Last night kicked off the Women in the World Summit (today Hillary Clinton speaks!) and lovely, lively ladies gathered to discuss solutions that advance women and girls. Usually we talk about the good, the bad and the ugly… But today it's all good.
When Senegalese activist Marietou Diarra began to tell the story of the two daughters she lost to genital mutilation, it didn't matter that almost no one else in the room spoke Wolof. You could have heard a pin drop.
Anchee Min is a novelist, but that doesn't really capture what she does as a woman. What she does is grab an audience, and hold them in the palm of her hand, as she demonstrated on Saturday.