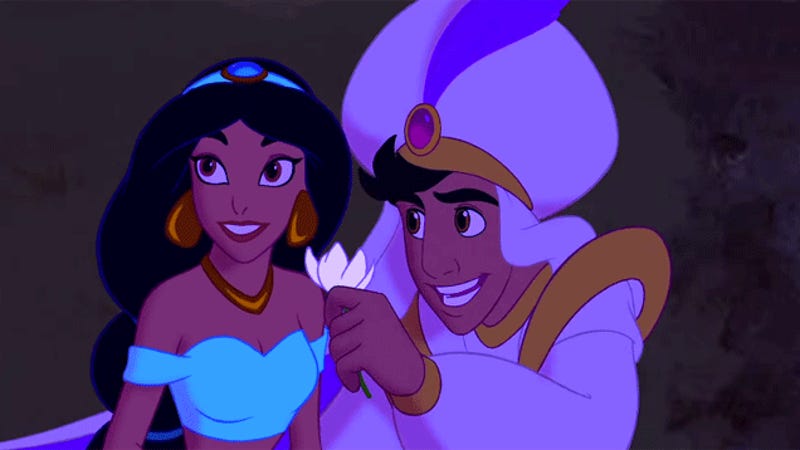 Disney is currently developing a live-action prequel to Aladdin. The film, tentatively titled Genies, will focus on the history of Aladdin's big blue wish-granter. In addition to the prequel, THR reports "the long-term plan is to have the project lead into an Aladdin live-action movie," and I have a few casting ideas…
Disney's live-action version of Mulan is in the works and...because we all know how these things go down...there's already a preemptive petition to prevent a white actress from being cast in the lead role.
Hollywood continues to dismiss the whitewashing in Exodus: Gods and Kings, which is a film starring Christian Bale as Moses that opens this Friday. The questionable casting rightfully earned an automatic boycott from some moviegoers. Bale, who hardly cares, danced around the issue at the film's New York premiere.
Central casting has taken wallops from both sides over their various ethnic interpretations of characters from Suzanne Collins' YA dystopian trilogy as they're being converted to the big screen (note: very, very successfully). To be fair, this is complicated particularly because the futuristic setting suggests that…
You think somebody forgot to tell British Vogue's retoucher that Rihanna is black? [Vogue UK]
This Monday brings tidings of the : "It was the first thing that sold off the shelf," says Ashley Olsen, who claims her company is "struggling" to keep up with customer demand. "During our last economic crisis in the U.S.,…
Re: The Beyonce L'Oreal skin-lightening accusations, L'Oreal
denies
lightening Beyonce. This isn't the first time that Beyonce's possible whitewashing has to her naturally light skin, what do you think? • Speaking of beautiful women: Researchers have found that beauty salons are an to spread awareness about strokes.…
In a piece originally on Guanabee and now on Racialicious, writer Alex Alvarez breaks down the racial stereotypes in women's magazines. "Latinas are portrayed as being sultry and seductive," writes Ms. Alvarez. "[They are] encouraged to have more overtly sexual bodies, with an emphasis on curves, dark eyes and bright,…