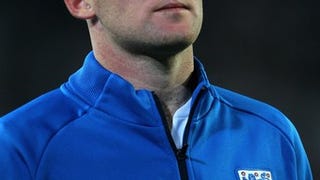 Call girl Jennifer Thompson's parents have apologized to footballer Wayne Rooney's wife for their daughter's dalliances with her husband, but another player claims football culture is to blame.
H&M's videos of its newest designer-collaborators have inspired lots of guessing, but Women's Wear Daily is reporting that one of the designers is Alber Elbaz of Lanvin. (BryanBoy agrees with this.) Lanvin for H&M? That could be glorious. [WWD]
More on the curse of women around the World Cup: England striker Wayne Rooney and his wife are off to Barbados today, but she booked the trip two days before England was ousted from the tournament. Such betrayal! [DailyMail]
The Daily Fail knows why England's World Cup hopes were crushed yesterday when it lost 4-1 to Germany: forward Wayne Rooney waxed his chest before the game.