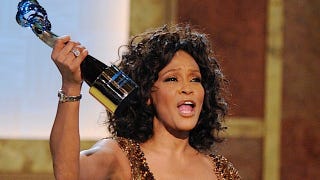 Maybe you're too bummed to bother with the Grammys tonight and it just so happens to be raining right now where you live, in which case you can log onto the magical Netflix instant watch and watch either Waiting to Exhale or the made-for-TV Cheetah Girls movies that Whitney Houston produced with Disney. If it's not…
MTV's latest installment of its documentary series True Life was called "I'm Ending My Marriage." Mostly, the episode was just sad, but this clip—featuring divorcing couple Tryce and Wendel—was a Judge Judy episode waiting to happen.
The story surrounding rocker Scott Weiland and his wife Mary, just keeps getting better. Apparently, after trashing a L.A. hotel room during a fight with her husband, Mary went back to the couple's Toluca Lake home, took Scott's clothes and footwear outside, and set them on fire.