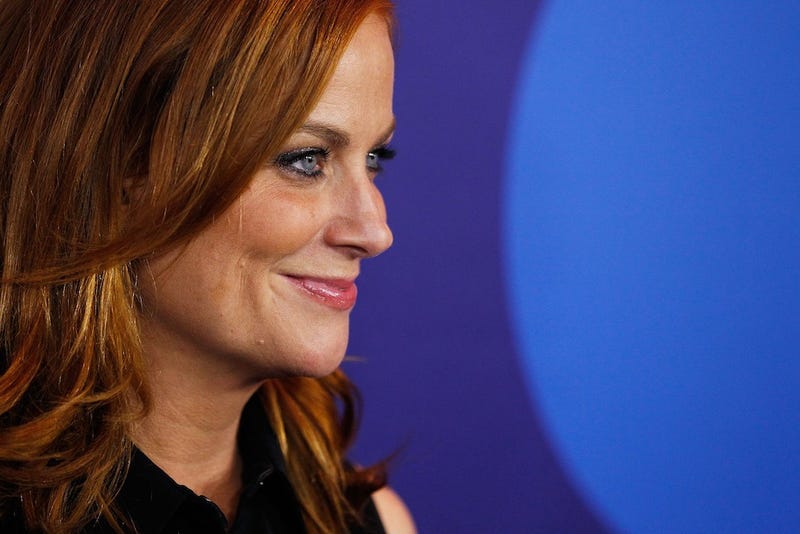 At the Upright Citizen Brigade's Del Close 17th Annual Marathon, Amy Poehler offered some wise words for comedians who aspire to make it big in the entertainment business. "If the goal is doing good stuff and working with your friends … if you're doing that then you're succeeding," Poehler said. "If the goal is to be…
Last night's return episode of SNL featured the newest cast member, totally normal regular everyday SNL hire Sasheer Zamata, formerly of the Upright Citizens Brigade. As with all brand new cast members who might not be prepared not to say "fuck" on live television, Zamata played a limited role on the show, her most…
Finally, the lame "scandalized yet?" tone of CBS's sitcom sex jokes gets a send-up from the Upright Citizens Brigade's Leila Cohan-Miccio and Brandon Lisy. Because when you think "CBS," you definitely think, "intercourse!" CBS ain't no virgin T.V. network. From Two and a Half Men to 2 Broke Girls, that's like four…
In this week's TV roundup, we toast the return of Community, the Muppets make the rounds, Jessica Simpson is very pregnant, and Will Ferrell and Nick Offerman get drunk on Today while wearing bathrobes.
I am just really happy is back. Feeling the loss of Leslie Knope? Watch this featurette on the Upright…
Before Parks & Recreation and her time spent on Saturday Night Live, Amy Poehler was already well-known in the land of comedy for being hilarious during her time with the Upright Citizens Brigade. In 1998, the comedy troupe was given a television series that aired on Comedy Central, but the show only lasted for three…
Pollock and Basquiat got their biopics — now it's time for another artistic visionary to lend her life to the silver screen. Brought to you by the Upright Citizens Brigade and Diamonds Wow, the story of Lisa Frank's misunderstood genius, meteoric rise, and heroic stand against the philistines of a school supplies…
Imagine a world without Spring Break as we know it. A world where South Padre Island was more like Footloose's Bomont. Sound nice? In UCB's latest film, Amy Poehler and co. show us the dark side.