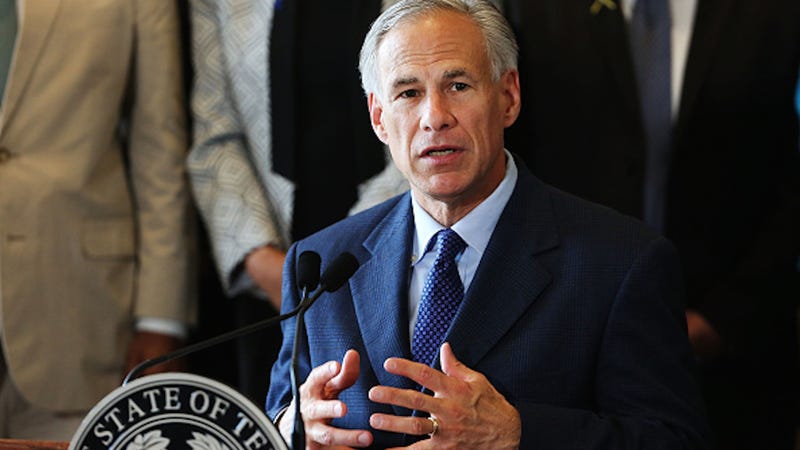 On Sunday evening, Texas Governor Greg Abbott appeared live on Facebook where he enthusiastically signed a bill banning sanctuary cities in his state. The first-term Republican governor, who scribbled his signature with flourish, did not provide the public with any advance notice regarding this signing.
A federal judge in San Francisco has temporarily blocked a portion of an executive order that threatens to withdraw funding from jurisdictions that limit cooperation between local law enforcement and federal immigration agents.

Texas state representative Victoria Neave is going on a four-day hunger strike to protest a Texas House bill that targets sanctuary cities. On Sunday, the rookie Dallas lawmaker attended mass and accepted a Communion wafer. She will not eat again until Wednesday, after the legislature votes on Senate Bill 4. Neave told
After being detained for almost exactly two months, ICE has deported undocumented immigrant Roberto Beristain, an Indiana restaurant owner who has lived in the US for 20 years without incident. Ironically, Beristain is married to a Trump supporter, Helen Beristain, who herself was a former undocumented immigrant from…
On Monday Attorney General Jeff Sessions, a man whose heart was surgically removed at birth and now sits in a cryogenic chamber in Russia, threatened to cut federal funding from sanctuary cities that "frustrate" the "enforcement of immigration laws."
In the midst of what should be a relatively innocuous conversation about legislative spending, Congress has rekindled the clash over illegal immigration. This March, the Library of Congress ceased usage of the term "illegal alien," arguing that it is demeaning. Republicans, bless 'em, want the term to be reinstated.
When Diane Guerrero, star of Orange Is the New Black and Jane the Virgin, was 14, she returned home to find her house vacant. Her parents and brother, she soon learned, had been deported to Colombia. Now the Colombian actress advocates fiercely for an end to undocumented immigrant deportation.
In an already-forgotten ad aired earlier this year, Mike Huckabee's America Takes Action group said illegal immigration leads to a "bad element" coming into the country, including "drug runners, terrorists and human traffickers"—all of this according to a rancher in the ad, who acts as a Huckabee mouthpiece.
Up to 80 percent of the undocumented migrant women and girls who cross the U.S. Mexico border are raped during their crossing. Now, a coalition of religious groups who provide emergency services to migrant children and teens are arguing they shouldn't be "forced" to provide emergency contraception, abortion referral…
House Republicans are balking at reforms that aim to make living conditions at detention centers for undocumented immigrants less hellish, claiming in a hearing on Wednesday that the detention center rape prevention efforts were actually rewarding undocumented women by sending them on a cushy taxpayer-funded holiday.…
Los Angeles, December 18: Undocumented UCLA students Martha Vasquez, Jessica Ortiz, and Miriam Vasquez hold hands as they follow the Senate's cloture vote on the DREAM act. The measure fell five votes short of the 60 needed to move forward.