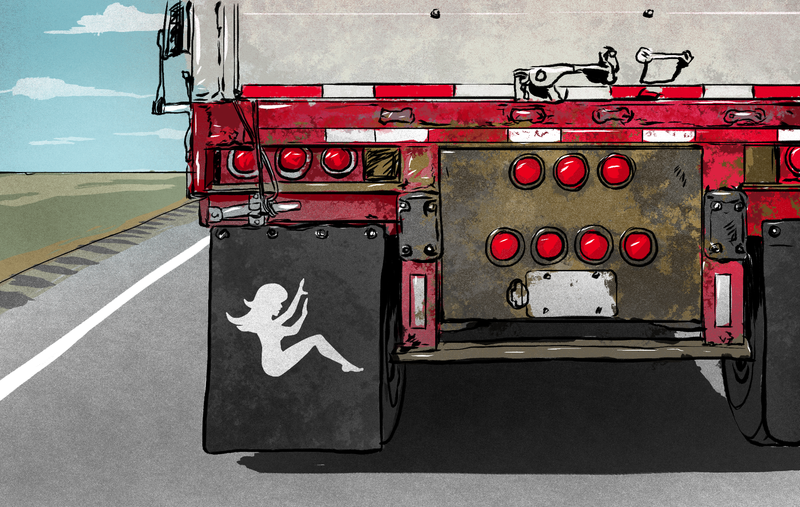 Close to a decade ago, hungry for a change, Tracy left a stable but dull office job in the upper Midwest and hit the road. She took a bus to Iowa, where she enrolled in truck driving school. Eight days later, she says, with minimal classwork, bookwork, or driving time, she left with a Commercial Driver's License (CDL)…
Congressman Bill Shuster, a Pennsylvania Republican who chairs the House Committee on Transportation, admitted to Politico Thursday that he has a "private and personal relationship" with a woman who works as a lobbyist for the airline industry. His staff is working on a bill that would reform the Federal Aviation…
Virgin America has managed to do the impossible: make it look, for a few minutes, that commercial flights are funky experiences for skinny tie-wearing stylish people having a great time instead of bleak desperate slogs between city outskirts punctuated by elbow fights with surprisingly aggressive Bible-reading…
In this era of inside voices, Netflix Instant, and the infinite staying-in-excuses the Internet offers, some women are choosing instead to seek freedom and adventure outside, on the seat of a motorcycle. Yes, women are climbing onto hogs from coast to coast in record numbers, and not from the vantage point of sitting…
Where is the movie about ninety-six year-old Gertrude Hadley Jeanette? Not only was she New York City's first female cab driver, she was also the first female licensed motorcyclist. And that was before a distinguished theater career, and as a black woman in profoundly racist times.
Traveling can be tough. But whether you're going by bus, train, or airplane, we have some tips for being crammed up against other passengers for several hours without going insane.
A new bill would allow women experiencing a difficult pregnancy to park anywhere in New York City for free- even No Parking zones. I'm sure this will make some who choose not to bear children suddenly become pregnant... with rage.
[Paris, March 23. Image via Getty]