Seriously, this kid's got some great genes.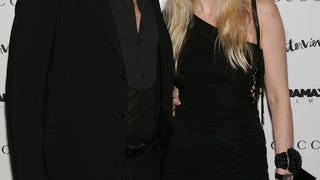 Randy Quaid and his wife, Evi were arrested yesterday and charged with felony residential burglary after breaking into their former home and living there without the current owner's consent. Evi was also charged with resisting arrest. [TMZ]
We're not size queens or anything but the HBO comedy Hung—about a man (Thomas Jane) with a large penis—premieres in June, and it got us thinking about big penises, the ultimate status symbol for men*. After the jump, a list of famous ones.