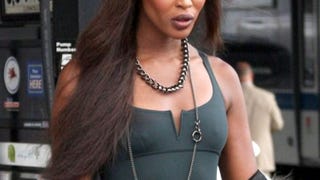 Today in Tweet Beat, Lindsay is upset that her tracks have leaked, even though no one else cares. Also, Bethenny Frankel is in labor and there is a Twitter campaign to get Kim Kardashian on Oprah.
Today in Tweet Beat, Courtney Love is all over the place, Talib Kweli is pissed that Real Housewives of Atlanta was nominated for an NAACP Image Award, and Tori Spelling is about to release her third book.
Brad Pitt's mom was supposed to move into the Long Island estate where the posse is staying while Angelina Jolie films Salt, but Angelina has reportedly nixed the idea.
When the news came that Scarlett Johnasson was finally making the transition into music with her first album, Anywhere I Lay My Head, a collection of Tom Waits covers, geeky music critics everywhere began sharpening their pencils in anticipation. The thing is, Johansson surrounded herself with so many shiny hipster…