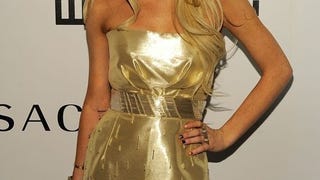 On last night's The Hills, Heidi's sister Holly got drunk at an art opening and then did the robot-dance, embarrassing friends and family alike. Heidi and Spencer stepped in to confront Holly about her "problem."
It has long been the stuff of urban legends and dirty limericks that Adolf Hitler had one testicle. Well now there is
concrete proof
that the famous fascist lost a ball during the WWI Battle of the Somme in 1916, as the medic who saved Hitler's life during that siege confirmed it. According to the , "The disclosure is…
So people are really trying to build up this
"cat fight"
between Carrie Underwood and Jessica Simpson over Tony Romo. Apparently Underwood said in an interview that Romo still calls her, and this morning on a Nashville radio show, Jessica said, '"If Tony wanted to call [Carrie]... or wanted to be with her, he would."…