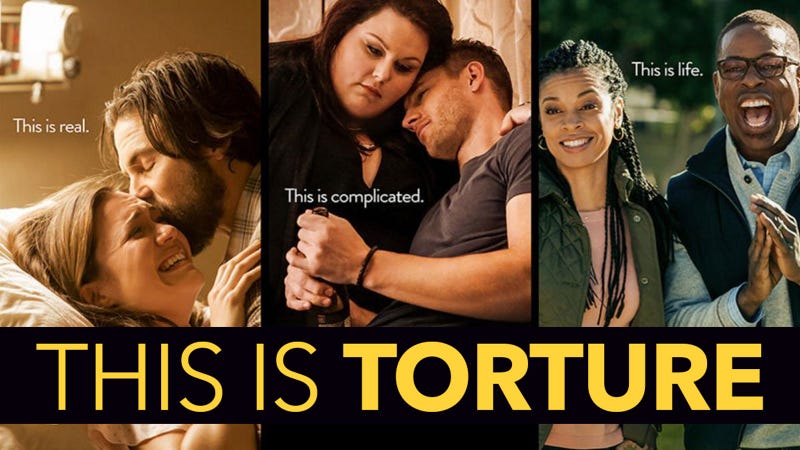 I've never watched This Is Us, and based on the way its cast and creative team (Mandy Moore, Milo Ventimiglia, and creator Dan Fogelman specifically) spend week after week telling its legion of masochistic fans that being a viewer may, in fact, lead to their untimely deaths, I don't see why anyone has.

Viewers who watched Tuesday's popular premiere episode of NBC's tear-inducing new show This Is Us with closed captioning turned on experienced a rude surprise when they read Sterling K. Brown's character referring affectionately to his daughter as "my little bull dyke." The on-screen text didn't match the show's…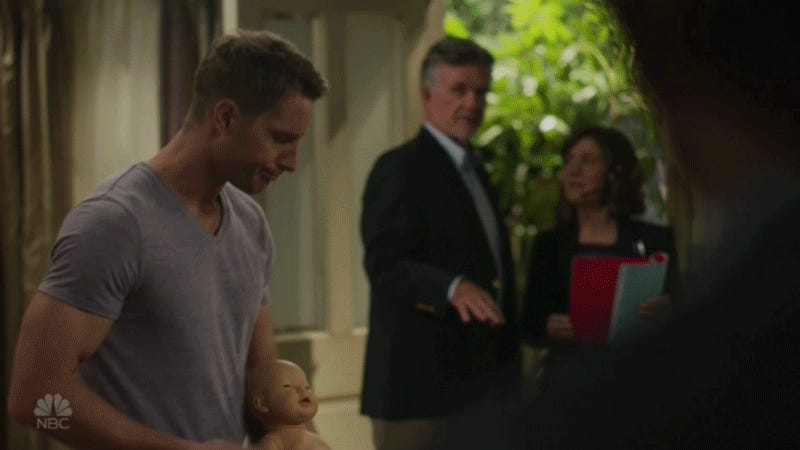 I was promised tears, but the pilot of NBC's much-hyped This Is Us left me dry. "Must-Weep TV," said The Atlantic. "This Is Us will give you something to cry about," said Salon. "Watching This Is Us is like getting beaten up with a pillow soaked in tears," said The New York Times. Bullshit, I say.