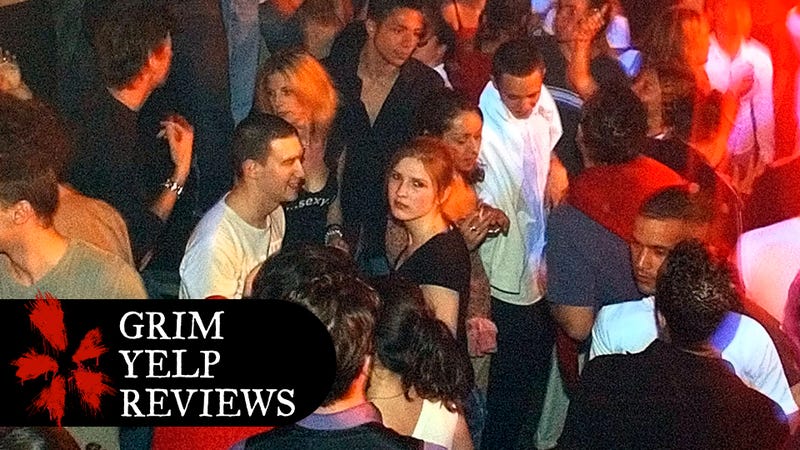 Welcome to Grim Yelp Reviews, a new regular feature where we share people's worst experiences at the worst places. This week: everybody in the club getting overcharged, groped, beaten up or just generally having a bad time.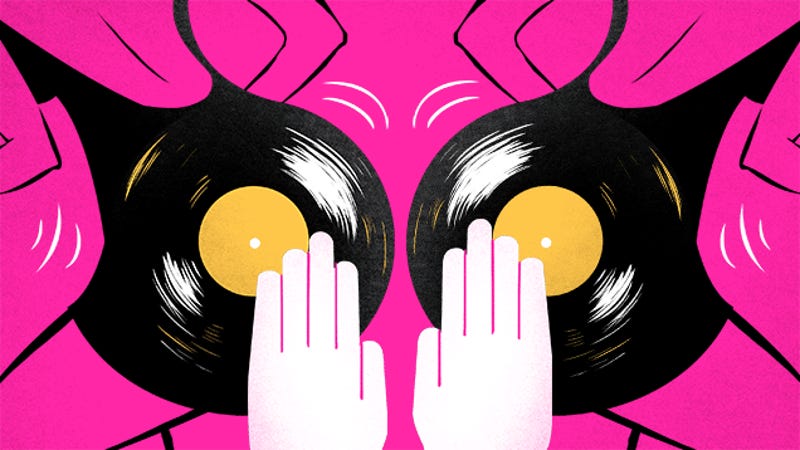 Let me get this out of the way: I love both going to the club (dancing and music are great!) and dudes (they're so cute!). But dudes absolutely ruin the club. There's a reason ladies often get in for free or cheap: Both dudes and non-dudes are happier when the dude ratio is lower. Just a small sampling of things that…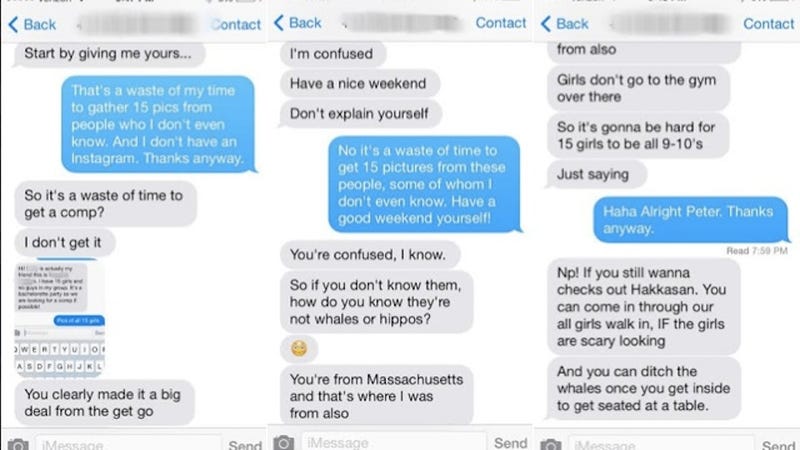 It's fairly common knowledge that a Venn diagram charting the overlap between Vegas club promoters and terminal douchebags would be, essentially, a single circle. But this story of one woman's attempt to plan a Vegas bachelorette party well exceeds any tooly precedent by the tooliest people in tooltown.
Better start taking your iPhone pics before you hit the club (or skipping the club entirely because clubs are for loooooosers). Many a nightclub — or a few nightclubs in New York City, anyway — have begun the practice of banning cell phone photos to cut down on distractions from the music and protect the privacy of…
Most jobs suck. This is a scientific fact. And most people who have jobs that suck need an afterwork release that keeps them sane, and the shittier and more boring the job, the more outrageous and weird the release. So what if your job making expensive playthings for Western adults is among the most boring yet…
Ever wondered what it's like to be a bottle service girl at one of those coke dusted d-bag watering holes called something like CLIMAX or ESCALATE or PIQUE or TRYST with $25 cover charges that would look horrifically depressing in natural light? Well, wonder no more — so-called "bottle service girls" have CONFESSED…
After years of being accused of being a prematurely elderly misanthrope who hates fun and wouldn't dream of rocking/rolling all night and partying ev-er-y day, your endless complaining about the volume of the inside of bars has finally been vindicated. Turns out, it is much too noisy in bars — so noisy, in fact, that…
Meet the "club girl," which the LA TImes defines as "a glamorous breed of covert reporters who infiltrate Hollywood's VIP sanctums to write celebrity exposés for the tabloids." We'll define this as a job no kindergartner should aspire to.