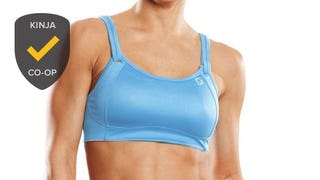 Thanks to your support we've got our top four sports bras, and now it's time to find a winner. Read up and cast your votes.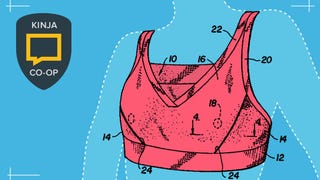 It's finally not freezing, which is a great excuse to update your exercise attire. Sports bras are obviously one of the pieces of exercise clothing that actually make a difference, but which one you should you buy? Make your case in the comments.
Perhaps in an attempt to jumpstart the slow sales of their sexXxxxxY sports bras, Victoria's Secret is releasing a catalogue of their sports-only clothing options, just like they do for their swimsuits.
Last year, Victoria's Secret announced a new frontier in tit innovation: sports bras that don't squish boobs down like other, shitty sports bras that actually serve the function they're designed to serve. The boobologists at VS were going to push sexy sports bras, for the woman who can't even for a second bear the…
A sports bra manufacturer created the bounce-o-meter computer animation that demonstrates what happens if you run without a bra. But if you have double Ds, you're probably pretty aware of what a wreck it is. [Shock Absorber, via Buzzfeed]
Keeping alive the fashion industry's carefully-cultivated reputation for bitchy pettiness, current Yves Saint Laurent creative director has his former boss Tom Ford in the Times mag: "Tom is talented but not gifted. That's the way he managed the business. Tom would say: 'We can't do this silhouette because she looks…
Slate's Adrienne So talked to some scientists and found out that a "D-cup in a low-support bra can travel as much as 35 inches up and down (35 inches!) during exercise." Ms. So followed this knowledge to its logical conclusion: someone should be engineering a bra that harnesses breast movement and converts it to…
Burton and Playboy have teamed up to create a line of snowboards. (Examples, at left.) They come in both silicone and non-silicone versions. Insert joke here and click on picture for larger image. [Men.style.com]