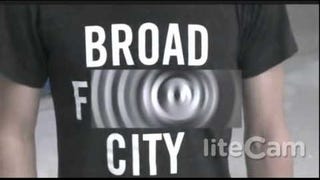 Yesterday, we learned that the First Amendment does not guarantee one the right to play baseball. Today we have more devastating news: The same amendment that doesn't guarantee you to have your opinions go uncriticized does not allow a dude to wear a vulgar shirt on a plane just because he might know how to say "uh,
Southwest Airlines is famous for occasionally and removing folks from flights for questionable reasons: being too fat, too gay, too weepy, too Muslim. Even your boobs might pose a problem. Now a private school principal tells us that she wasn't permitted to board a flight because an employee told her she was wasted,…
The Jezebel inbox receives all sorts of interesting messages, from helpful tips to furious gibberish. Often, the missives strike us as poetic — in the chaos of the mailbag, we can find a sense of peace. As such, we have taken it upon ourselves to let some messages grow into the poetry they are meant to be. And we will…
On June 5th, Avital* was boarding a 6 AM flight from Las Vegas to New York in a comfy cotton dress, a loose open flannel shirt and a colorful scarf when she was told that her cleavage was "inappropriate." The airline dealt with the incident as it has many, many times in the past (at least when customers contact media…
Kenlie Tiggeman and her mother were flying home on Easter Sunday, which on all accounts should have been a pretty regular experience. But during their layover in Dallas, Texas the two women were singled out by an airline employee who told them they were "too fat to fly" — and the agent used those very words in front…
Did Southwest reject this PETA ad for its in-flight magazine because it perpetuates the stupid idea that women should eat vegan to get thin? Unfortunately, they may have simply been afraid it would piss off their beef connections. [AdRants]
The parody video after the jump reveals Kevin Smith wasn't kicked off a plane for being fat, but because flight attendants didn't, "want the aisles being obstructed by passengers confronting [him] about Jersey Girl ruining George Carlin's legacy." [UCB Comedy]
Kevin Smith is so angry he was thrown off a Southwest flight on Saturday, he's launched a campaign against the airline. Smith may be the poster-boy for "too fat to fly", but Southwest has a habit of harassing overweight passengers.
There were mitigating circumstances in each of these incidents, but…
Daughters born to women with "wide, round hips" are more vulnerable to breast cancer? Jesus. Researchers hypothesize that "wide round hips reflect high levels of sex hormone production at puberty, which persist after puberty and adversely affect breast development of the daughters in early gestation." [Science Daily]

…