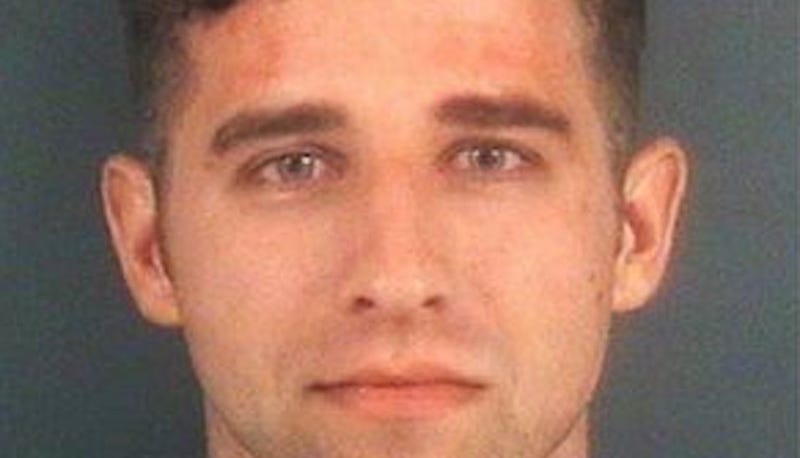 Some people like taking pictures of themselves with their guns. That's fine, as the world needs all kinds. Most people, though, would understand that trying to take a picture with your guns should be done at home and not in a busy mall on the eve of Independence Day. Army sergeant Bryan Scott Wolfinger didn't.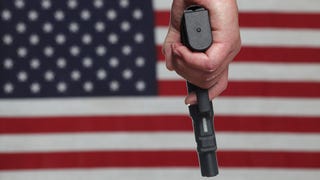 Adding to recent weeks' increasingly pervasive "holy shit, cops are monsters!" narrative is a recent resurfacing of the case of Dennis Krauss. Krauss was a police officer who, after having his gun taken away due to the fact that he allegedly threatened to anally rape a woman with it while he was in the process of…
Yesterday morning, a gunman opened fire at a high school in Troutdale, Oregon, killing one and injuring many. This marks the 74th school shooting to occur in the United States since 26 people (20 of them children) were murdered at Sandy Hook Elementary School on December 14, 2012 in Newtown, CT. The average number of…
A month ago, America fell in deep, fearful love with Iowa Senate candidate Joni Ernst's pig ball-cutting political ad called "Squeal." Now, she's back with another ad that makes America think that maybe Joni Ernst is batshit fucking insane. It's called "Shot," and it's about guns.
Meet admitted rapist and Idaho State Rep. Mark Patterson (R-Boise). On Sunday, Patterson received notice that his concealed carry license was being revoked because in 2007 and 2012, he lied on his permit application when he said he hadn't pled guilty to rape (Mark Patterson, in fact, did). Patterson is fighting back,…
8th grade West Virginian Jared Marcum got in big trouble — suspension, arrest, and two charges of obstruction and disturbing the education process — for wearing a shirt defending his Second Amendment rights. Now, he's arguing that the school's reaction violates his First Amendment rights. Related: Jared Marcum seems…
Hey, here's a thing that I hope my neighbors aren't doing! Moved by Vice Presidential candidate Paul Ryan's proud proclamation that his 10-year-old daughter has her very own pony gun, Twitter's most prolific conservative shriekers are showing their support by posting pictures of their own young female children…
Are you going to the Republican National Convention in Tampa this August? Do you have a handgun that you simply cannot put down? Well, I've got some good news for you, law abiding gun toter: you can go right ahead and handgun until you're blue in the face, because concealed handguns will be allowed in the convention…
Yesterday, we brought you the "Hot for Teacher" essays that got 56-year-old student Joseph Corlett banned from classes at Oakland University. Now we've talked to him and some former classmates, and the story is even weirder than we thought.
Supreme Court Justice Antonin Scalia thinks that if prosecutors rewarded a man who abused his partner with a misdemeanor sentence instead of a felony conviction, there's no reason to restrict that guy's right to own a gun. That, at least, is what Scalia was arguing on Monday when the
Supreme Court heard an appeal to…