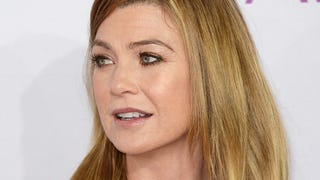 Like many of us, Ellen Pompeo was not into the Emmys. She took particular offense to the stinkbomb of an awards show because it reflected the casual whitewashing of Hollywood, and told USA Today one day after the telecast:
In June, Kevin Federline was named
"Father of the Year"
by some skanky Las Vegas club. Of course, the designation isn't exactly a huge honor, but it does reflect the fact that Federline was praised for doing the bare minimum of what any father should be doing: taking care of his kids. The fact of the matter is, Kevin…
[Beverly Hills, July 31. Image via Flynet]
[Pacific Palisades, July 22. Image via x17]
At least we think that's Jayden. Or rather, that's who the caption told us it was.