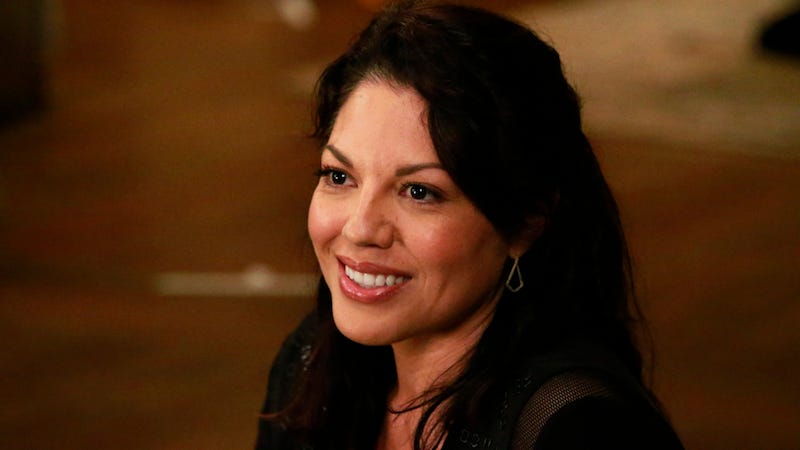 On Thursday night, Sara Ramirez tweeted an ambiguous message implying that her days playing Callie Torres on Grey's Anatomy are numbered.

Even though I don't watch Grey's Anatomy, I'm intrigued by the story behind the recent firing of Brooke Smith, who played Dr. Hahn, the love interest of Dr. Callie Torres. Monday, 's Michael Ausiello Smith didn't get the boot because creator/writer Shonda Rimes wanted her to leave, but because the , ABC, wanted her…
Look at Minnie Driver! So fresh and crisp and smiley in her yellow gown! How modern! How cool! Pretty looks like hers were a-plenty at last night's Emmy Awards. But that doesn't mean that there weren't some major missteps, too. Our take on the good, the bad, and the ugly of Emmy fashions, after the jump.