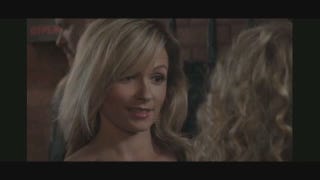 Samantha Jones has made her first appearance on The Carrie Diaries! It was announced back in July that Lindsay Gort would be joining the cast as the baby version New York City's punniest, most unshamable slut (that's highest compliment I can give, by the way) and here she is — tiger crop tops, big hair, cock jokes…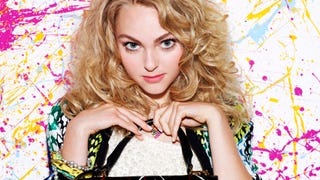 Did you ever get around to watching The Carrie Diaries, that show set in the '80s and serving as a teen prequel to Sex And The City? (We only watched four episodes). Well then, good news: It's been renewed. And in season two, young Carrie Bradshaw meets young Samantha Jones.
If you're anything like me, you've spent the last decade missing outrageous tart Bridget Jones something awful not caring about Bridget Jones like it's a full-time job. I mean, don't get me wrong, our gal Bridge accomplished some serious shit back in the day—it was refreshing, 20 years ago, to see the public embrace a…
"Samantha's vagina is doing fine. She rubs yams on it, okay? She takes 48 vagina vitamins a day. It accepts unlimited male penises with the greatest of ease. Now let us never speak of it again." [The Stranger]
Earlier today, we learned that Kim Cattrall nixed a hackneyed cover-photo concept involving posing with a cougar — and that the magazine, which the actress calls "a significant magazine for women over 40," nixed her cover in response.
Haha this is awesome: Samantha's hump-y puppy from the Sex and the City movie has her own blog! Her real name is Gidget Gormley. This bitch is so hot right now. • Wanna see some creepy celebrity dolls? Click here. The best is definitely the Cher doll — it's made of the same plastic as her face is! • Did Anne Hathaway …
A not-so-shocking prediction: Sex and the City: The Movie is going to be as much (if not more) about shilling expensive shit as it is about sex. In addition to the myriad of product placement opportunities it affords mainstream marketers, the film has inspired a new collection of Cosabella lingerie said to be designed…
Dear Daily Mail, sod off. The British newspaper is taking a particularly perverse and offensive joy in pointing out Kim Cattrall's cellulite. She's looking dead sexy to us, especially at age 51. Samantha Jones would definitely be giving all of you the finger right about now. [Daily Mail]
Despite toiling for so many years educating Americans on the merits of croc-skin bags on a certain premium cable TV show, Kim Cattrall says she has seen the PETA light: she's donating all the furs she wore in making the SATC movie to the animal rights organization so they can be donated to homeless people who no one…
[New York, October 18. Image via Splash.]