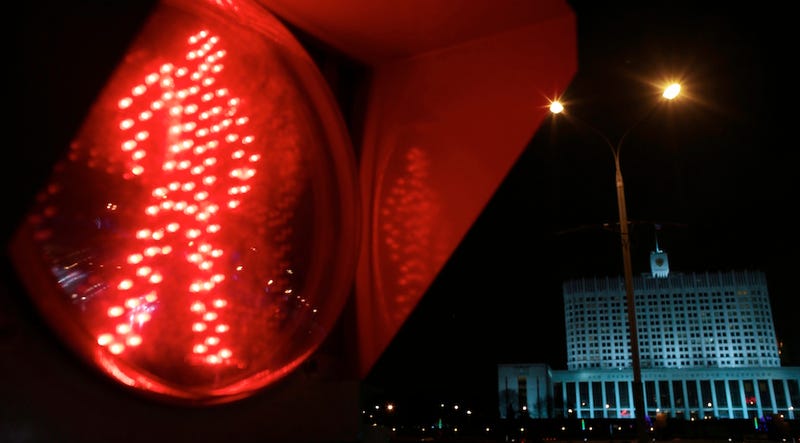 It's unfortunate that Sigmund Freud, noted fan of Vienna, Austria, is no longer alive to analyze the city's new fleet of traffic lights. While he would probably have a field day with the unconscious meanings behind why there are now gay couples depicted for "stop" and "go," the rest of us are really just thinking:…
Signs of real social progress are often very subtle. They ought to be, by nature, since real progress is really a process of normalization. When same-sex marriage doesn't merit the "same-sex" modifier, for instance, in most mainstream news publications, it's a signal that most members of our society think beyond the…
Here's something to get excited about: Working men are doing far more chores around the house. Well actually, there's still a huge gap between the amount of time working women spend on housework compared to their male partners. We're supposed to be impressed by their effort, but when dudes start from Don Draper…
Splitsider reports that the Late Show With David Letterman has hired local stand-up comic Jena Friedman, marking the first time in history that more than one woman has worked on the show's full-time writing staff. (The show's only other female writing staffer joined the team in 2009 — a time when there were no women…
Today from the C-SPAN vault, we have an interview that shows just how significant it is that Jill Abramson has been appointed Executive Editor of the New York Times.
A new study of 1,763 heterosexual couples in which one partner had HIV and the other didn't found that patients are 96% less likely to pass on the virus if they start taking antiretroviral drugs immediately. In half of the couples, the infected partner started taking the drugs right away, and the rest started taking…
Not long ago, Essence.com featured a lesbian couple in a popular, regular feature on weddings. The response surprised them.
Social Democrat Johanna Sigurdardottir, 66, who had been serving as the "caretaker Prime Minister" for the past few months, has officially been elected as Iceland's Prime Minister, making her the world's first openly gay leader.