Y/N is a music guide based on our very scientific, non-subjective Yes/No rating system. It's very serious.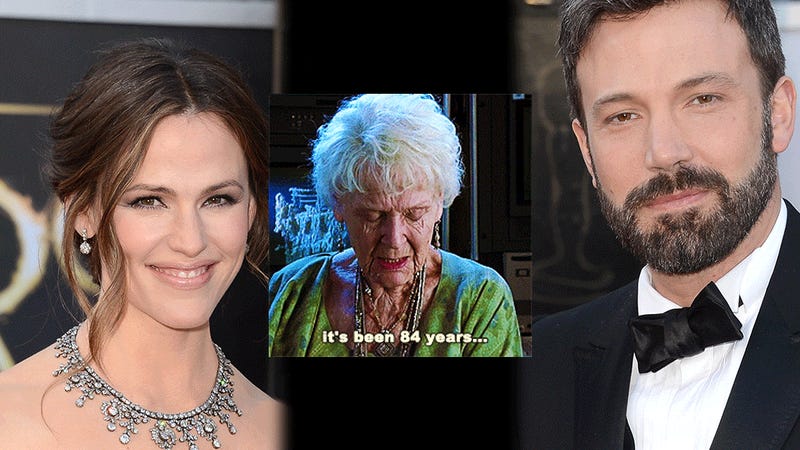 After nearly two years of reconciliation rumors, amicable hangs with their children, and Vanity Fair profiles, credit card spokesperson Jennifer Garner is "gearing up to file for divorce" from reluctant superhero Ben Affleck.
Former Mars Hill Pastor Mark Driscoll—who left the church amid allegations of bullying, verbal abuse and financial impropriety, and who is currently being sued by former church members—is launching a new church on Easter Sunday. Nothing more Christlike than a good comeback.
On Thursday at approximately 3 pm ET, some llamas (or alpacas?) got on a main thoroughfare in Sun City, Arizona. Their chase captivated a nation.
We've all been so worried about bath salts, but maybe we really ought to be more concerned about marijuana because it's to blame for one of the more horrifying parenting fails in recent memory. It happened in Phoenix, Arizona, this weekend when a very stoned 19-year-old mother named Catalina Clouser set her baby on…
Jillian Michaels, who rose to fame as one of the original trainers on The Biggest Loser, doesn't seem to do anything quietly. So perhaps we should not be surprised that she's dropped not one but three gossip bombshells in a single day. Guess what? She's dating a woman, AND she's become a new mom to not one but two…
Kenyata White and Aeimee Diaz were quietly celebrating their anniversary on Sunday at the District American Kitchen & Wine Bar inside the Sheraton Phoenix Downtown Hotel. The couple, both 38, met at the restaurant, but they weren't exactly given a warm welcome this time around. White describes what happened,
President Obama arrived in Phoenix yesterday and was greeted at the airport by Arizona governor Jan Brewer. And that was where the niceties ended. Brewer gave Obama a hand-written letter, and then the two got into a tense conversation. They were seen talking over each other, and she pointed at him. Then Obama walked…
Josh Siegel's animal art is now a regular weekly feature. Add your own requests in the comments, and maybe Josh will draw an animal for you.
Kanye West's film, Runaway, is 35 minutes of lurid fantasy, complete with a model covered in feathers, a giant papier-maché bust of Michael Jackson, tutu-clad ballet dancers and an inter-species sex scene. What does it all mean? We have answers.
[Phoenix, May 15. Image via AP]
Sergeant Joel Tranner of the Phoenix police has a message for ladies of the night: "If you are a part of that very small criminal element that wants to come here and set up prostitution operations, we're warning you right now: don't do it." Well, well then! The city of Phoenix is going out of its way to target and…