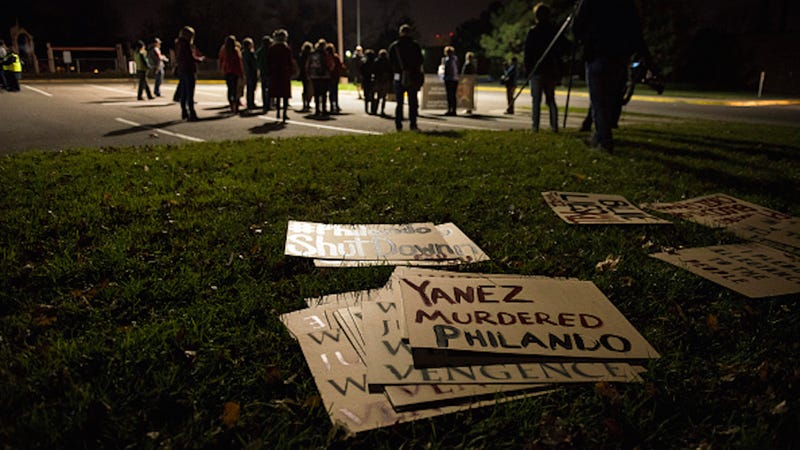 Last July, 32-year-old Philando Castile bled out in his car after being shot by Minnesota police officer Jeronimo Yanez. Castile's girlfriend, Diamond Reynolds, recorded the brutality as her four-year-old daughter sat in the backseat. Yanez was charged with second degree manslaughter in November, and today, in court,…
The We Are Here Movement is Alicia Keys's initiative to counteract and raise awareness about various injustices around the world using, including income inequity and climate change, using the power of art and culture. Her latest campaign is a powerful video in which musicians and actors honor and memorialize some of…
Donald Trump, an enlarged brick of spittle-flecked Crisco sliding headlong towards the White House, told the Associated Press a number of very stupid things in a Monday interview. Among them: Black Lives Matter is a "divisive" movement, and perhaps racist, because "all lives matter." If black people feel unfairly…
Diamond Reynolds—the woman who boldly filmed the moments after a cop in Minnesota gunned down her boyfriend Philando Castile in a car—appeared on The View on Monday to talk about documenting his death.
Three Dallas police officers and one DART transit official have been declared dead after being shot by two snipers during a Black Lives Matter protest over the deaths of Alton Sterling and Philando Castile, who in turn were both killed by members of law enforcement earlier this week.

President Barack Obama addressed the nation on Thursday evening in light of the recent deaths of Alton Sterling and Philando Castile, two persons of color who were killed by white police officers earlier this week, and urged Americans to "do better" regarding the reignited discourse on racism and police brutality.
In the days after Baton Rouge police officers shot and killed 37-year-old Alton Sterling, a black female officer from Cleveland felt compelled to address the murder on a public platform. In a Facebook Live video, Nakia Jones sounds off on other cops who, she says, live with a "God complex."