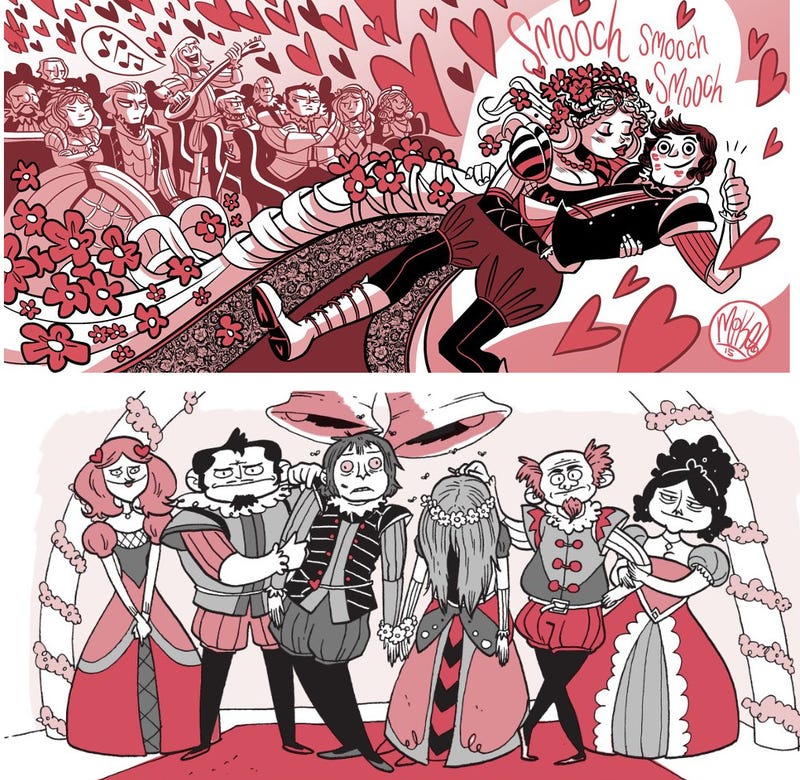 If you like Ryan North because of the hilarious mega-lizards in Dinosaur Comics, type "Qwantz."
"It's funny, I remember loading Zelda.com, and Zelda.com was definitely a porn website," Merritt Kopas, author of Internet Murder Revenge Fantasy, recalled. "This was like, early 90's, so I'm sure Nintendo bought it back, but [it used to be] a porn site."


There are lots of Spider-people in Marvel Comics nowadays but only one of them has the distinction of being the parallel universe version of Peter Parker's long-dead girlfriend. Making an alt-Gwen into a superhero is a good twist but it's not the sole reason that readers should check out her adventures.
Bitch Planet is the best kind of fucked-up: a comic that entertains, breaks hearts and wields the power to change the way you look at the world around you.

Nearly every gamer has tales about how the imaginary worlds and real-life friendships of their shared hobby has inspired them and gotten them through some rough spots. An upcoming graphic novel anthology takes those moments and turns them in even more inspiration in the form of beautifully drawn comics stories.