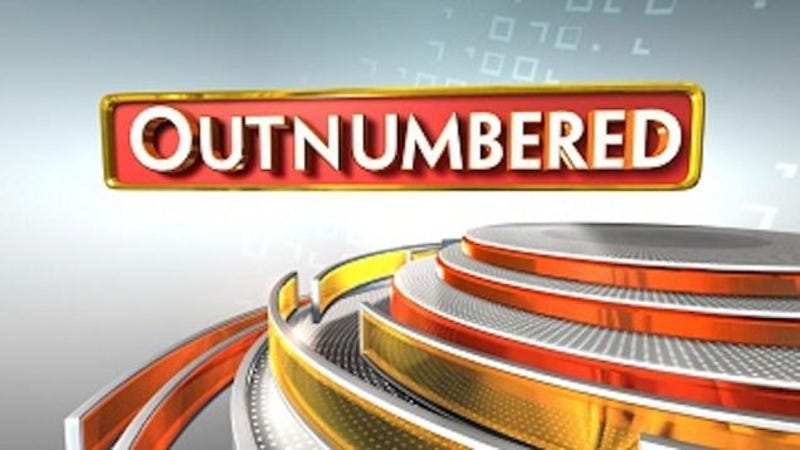 On Thursday's episode of Fox News' lady-focused Outnumbered, Andrea Tantaros shared the true and meaningful sadness she felt over two women graduating from the Army's Ranger School. In light of the historic moment, Tantaros made it clear that though she is "all for female empowerment," but this was hardly a moment…
It is hard to expect much of Outnumbered. It is also hard to expect much of Fox News, the channel on which Outnumbered airs. And yet a head shake still occurs when one hears an opinion like the one Stacey Dash shared during Friday's episode, when she stated that college women who are raped are "bad girls" who "go out…
Around these parts, we have a soft spot for Andrea Tantaros, the Outnumbered host who gave us our new site mantra: "a bunch of angry chicks that just hate on really attractive women." But according to Tantaros, who is now criticizing Chrissy Teigen for being vocal about her own opinions, pretty women should shut the…
"My heart wouldn't stop fluttering," Dash said of meeting Bill O'Reilly during Wednesday's episode of Outnumbered, before demonstrating the "ba-bum, ba-bum" sound her heart made. Dash's comment was made at the end of a segment about – what else? – Sofia Vergara's Emmy presentation of herself.
Outnumbered is a Fox News program in which four female panelists invite various tentacles of the patriarchy on air. Together, they all express loud confusion at various topics, including but not limited to "Beyoncé voters" and nubility. This week they discussed sexism, and it was terrible.
Outnumbered on Fox News got a blast of "FANTASTIC" on Monday due to the presence of Geraldo Rivera, the token man chosen to sit center stage on the show's white couch and weigh in on what he knows the most about: relationships.
Today on Fox's Outnumbered, the panelists discussing how Hillary is using the SCOTUS Hobby Lobby decision to finagle her way into the White House identified a new demographic: the Beyoncé Voters. After brushing off the SCOTUS decision because contraception is not in the constitution (hm), Host Jessie Waters's dropped …
Fox News announced today that the news network of choice for the hate-poisoned elderly will soon be launching an innovative new show called which will feature four female panelists and — wait for the twist, guys; it's so good! — ONE DUDE. It's called "Outnumbered" and it will for sure be a gigantic leap forward for…