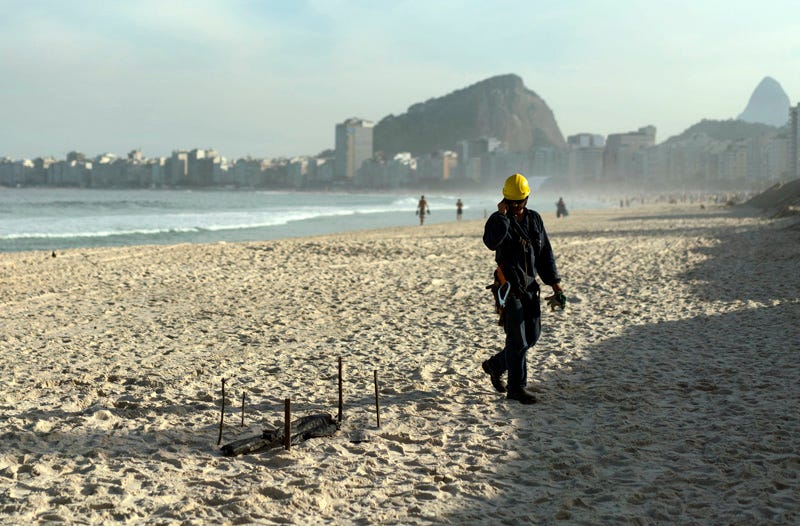 On Wednesday, parts of a mutilated body were discovered by a street vendor on Rio de Janeiro's Copacabana Beach, "just meters" from the site of a volleyball arena being built for this summer's Olympic Games, Reuters reports.

The United States is already struggling to maintain any respect in the world, and now Ralph Lauren, who is always tasked with designing the USA Olympic uniforms, is trying to portray us all as Hamptons-humping WASPs just off an outing on a yacht. Well lookie here, old Gatsby, old boy, our athletes will sneer before…
After filing a federal complaint with the Equal Employment Opportunity Commission against U.S. Soccer over wage discrimination last month, the championship women's team is considering a boycott of the Olympics in Rio de Janeiro this summer if their requests aren't met.
[Rio de Janeiro, October 2. Image via Getty]