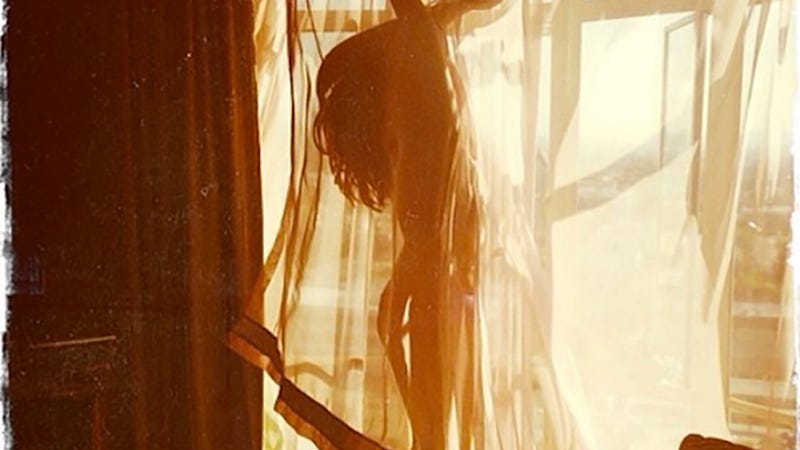 Selena Gomez posted a very artistic and ambiguous photo of herself being sacrificed to a curtain monster frolicking in the sun on her Instagram yesterday and the internet erupted in idle speculation about what it could all mean. Is Selena finally taking control of her career and shedding her good-girl image? Is she…
Jessica Biel did not attend the SNL afterparty with her husband Justin Timberlake, throwing the planet off its axis and prompting rumors that the couple is officially on the rocks. Previously she was conspicuously absent from the American Music Awards, which riled up all the citizens of the world so much that she…
Kim and Kanye will be revealing North West on Kris Jenner's talk show in order to save her Mama Rose ass from cancellation. After Ye couldn't convince Anna Wintour to care, they rejected a $4 million offer from an Australian paper and another "well over $10 million" to show the first photo on Kris.
As Ana Steele would say,
"Argh!"
In a desperate bid to land the directing gig for Universal's
Fifty
Shades of Grey,
Gus Van Sant
sent the studio an unsolicited test tape of a sex scene from the book, starring
Alex Pettyfer
as Christian Grey and an "unnamed actress" (offff course) as Anastasia:
Say goodbye to sadsacky-turned-sexier Zuckerbergian Charlie, Marnie's (Allison Williams') chewtoy on Girls (have you guys even heard of this show? Because like NOBODY talks about it). Actor Christopher Abbott and the Prince mustache he sports in his downtime have "abruptly" departed from the HBO show shortly after …
Once upon a time, Cameron Diaz turned 40 and started making depressing and obvious statements to Access Hollywood like "Look, the alternative to getting older is [being dead]." Diaz has since found herself in what the tabloids are calling "a bit of a mid-life crisis" since her split from Alex Rodriguez and a fling…
For Lady Gaga's next trick, she will buy Neverland Ranch and cover it with black vinyl and spikes. Gaga, who has previously purchased 55 pieces of costly Jacko memorabilia, befriended LaToya Jackson and wants to help a "desperate" Paris, Prince and Blanket keep their 3,000-acre childhood home, which was sold to an…
Fuck being a waiter at the Ivy with a screenplay in your locker! The real way to meet celebrities these days is to become an international Hacktivist and chill in diplomatic asylum for a few years. Case in point: Lady Gaga visited Julian Assange—who counts Oliver Stone and Michael Moore among his most vocal Hollywood…
You guys. Fuck. Fuck. Fuck, you guys. Last night Rihanna and Chris Brown kissed at the VMAs before he jumped onstage to accept an award for "Please Turn Up The Music," although he's supposedly still dating Karruche Tran. OH, and that time he beat the shit out of her three years ago and sent her to the hospital. That.
You know when you're with someone you're totally into but he can't stop talking about his ex and her family? And it's kind of like "shut up about Kim Kardashian, Kris Humphries! You're with me now! Me!" but you don't want to be mean about it? Like, he still won't stop texting you all "Kim used to blah blah blah" and…